When do you start buying Christmas presents? Are you super organised and start prepping early in the year or are you a last-minute kind of person? Either way, we have you covered with our Christmas Gift Guide!
Here at Jacobs & Dalton, we have something for everyone. Based in the beautiful countryside of North Yorkshire we have a core belief in creating beautiful pieces that are both sustainable and stylish. We offer a wide collection of homeware, footwear, pet and baby products. Including sumptuously soft sheepskin rugs and cushions, practical but stylish sheepskin slippers and boots, snuggly beds for your pets and cosy baby booties. So we really do have something for the whole family!
Gifts for her
Let's start with gifts for her….of course, we have to mention our amazing slippers! Treating your loved one to a pair of our incredibly soft sheepskin slippers will be sure to go down a treat! In fact, many of our customers say a pair of these are at the top of their Christmas list! Here's what we recommend: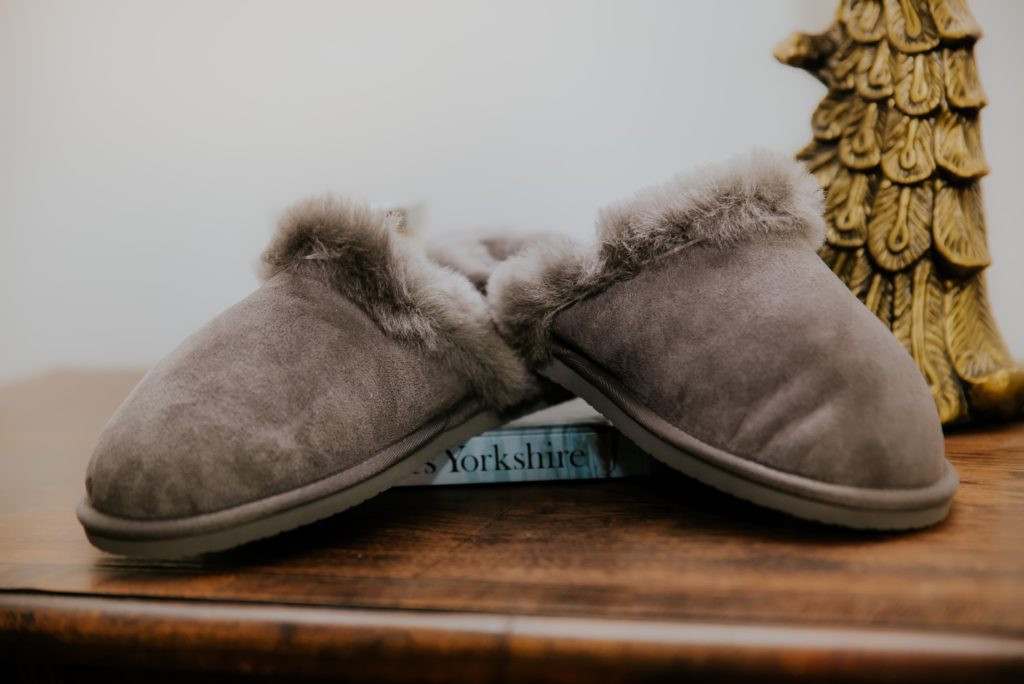 Our sheepskin mules in 'stone' are a hugely popular choice with our customers, and because of the classic style and elegant colour, we can see why! We also offer this style slipper in a range of different colours if you're looking for something a little different but if you're not sure what colour she likes then we recommend this shade or 'chestnut'. At £30 you can't go wrong!
Looking for something a little different? Say no more…we have just the thing!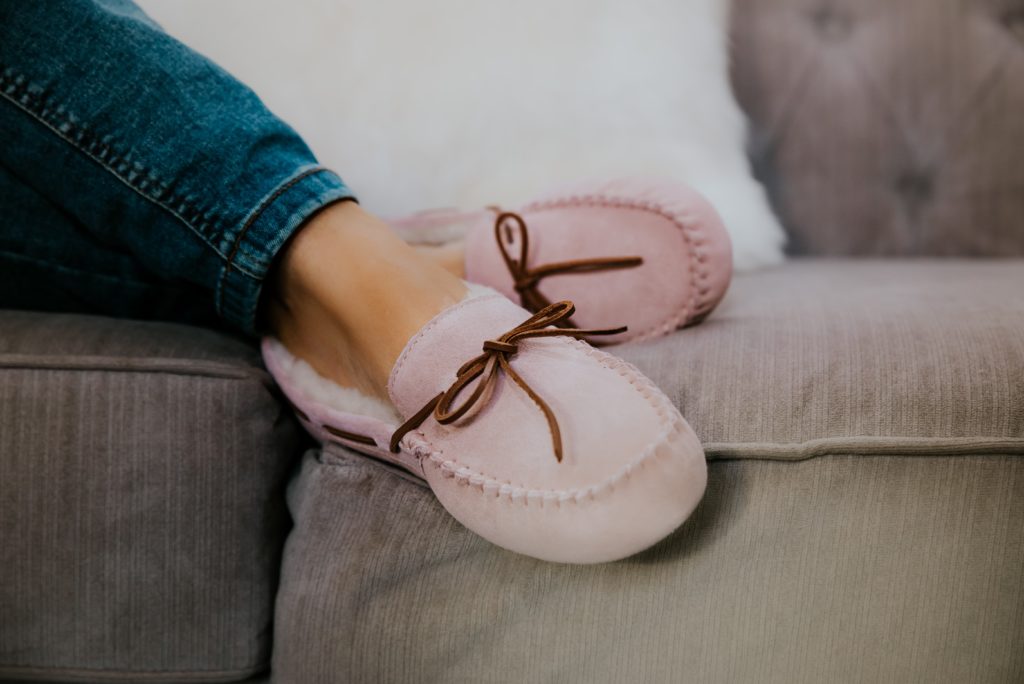 Our pink moccasins really stand out from the crowd and are sure to be a hit! Pink not her colour? No worries, we also offer these in 'light blue' and 'chestnut'. Like all our products, our moccasin slippers are manufactured from sustainably sourced sheepskin. They feature a suede exterior, rawhide lacing and are lined with wool to create a classic style while being soft, warm and cosy for everyday use.
Sheepskin has many benefits over other materials, including its resistance to bacteria and dirt, making it the perfect choice for footwear. Sheepskin also helps to relieve aches and pains by absorbing pressure and distributing weight evenly.
If slippers aren't quite her thing then a pair of sheepskin boots are another great gift option. This style of boot is very fashionable right now so we know a pair of these will make a great gift!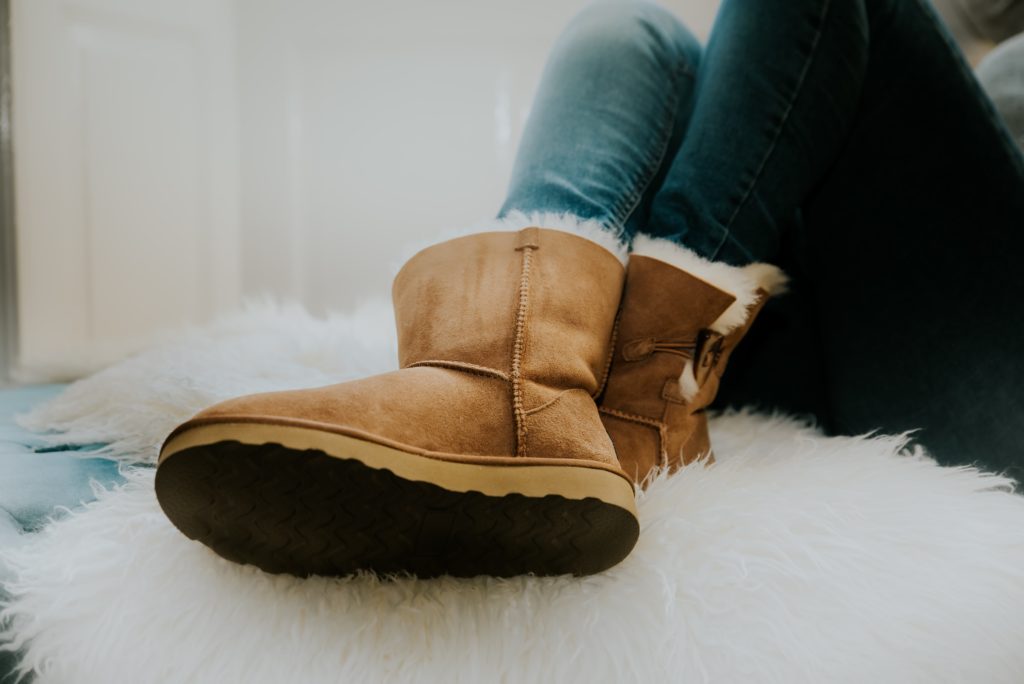 Gifts for him
Our slippers aren't just for the ladies to enjoy, why not treat the man in your life to a little slice of luxury as well?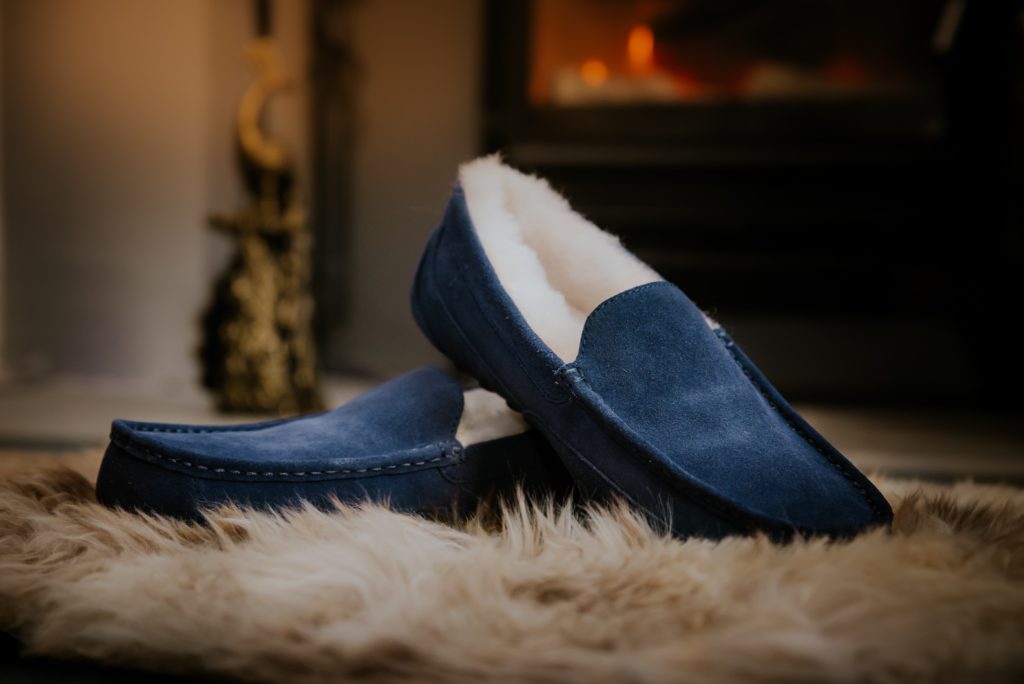 Perfect for indoor lounging and light outdoor wear due to the high-quality design these slippers make the perfect gift for him. Also available in 'black' and 'chestnut'.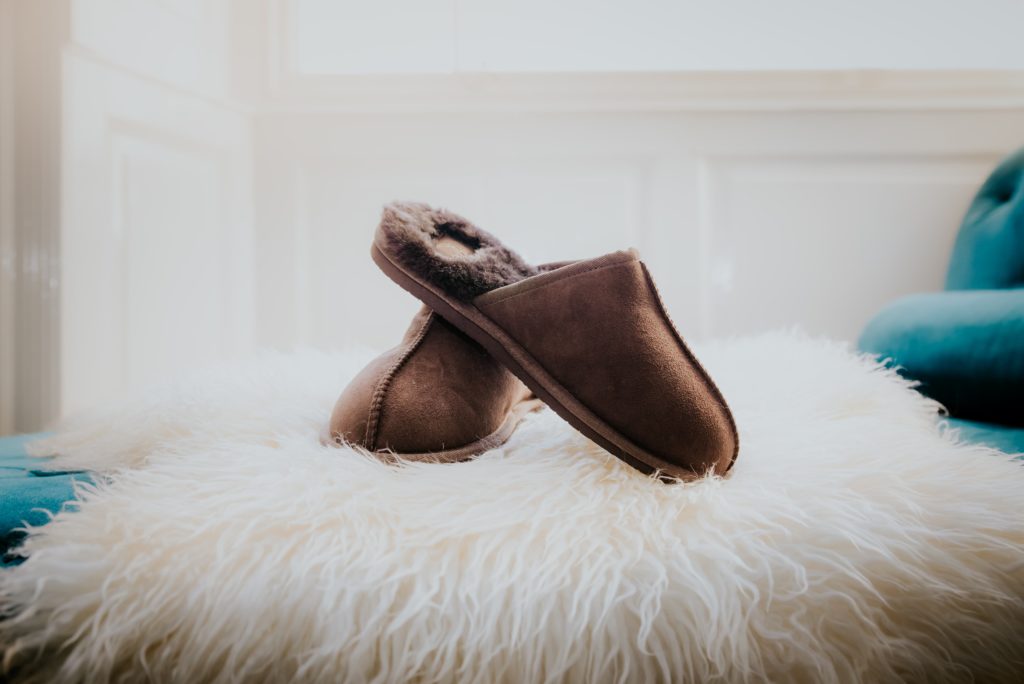 Moccasins not really his style? Then why not treat him to a pair of our unisex mules…available in 'chocolate', 'chestnut' and 'grey' a pair of these is bound to be a hit!
Gifts for kids
Do you know someone who is expecting a baby soon? Or do they already have a little one? It can be tricky to buy for babies and young children but we have some great options starting from just £20!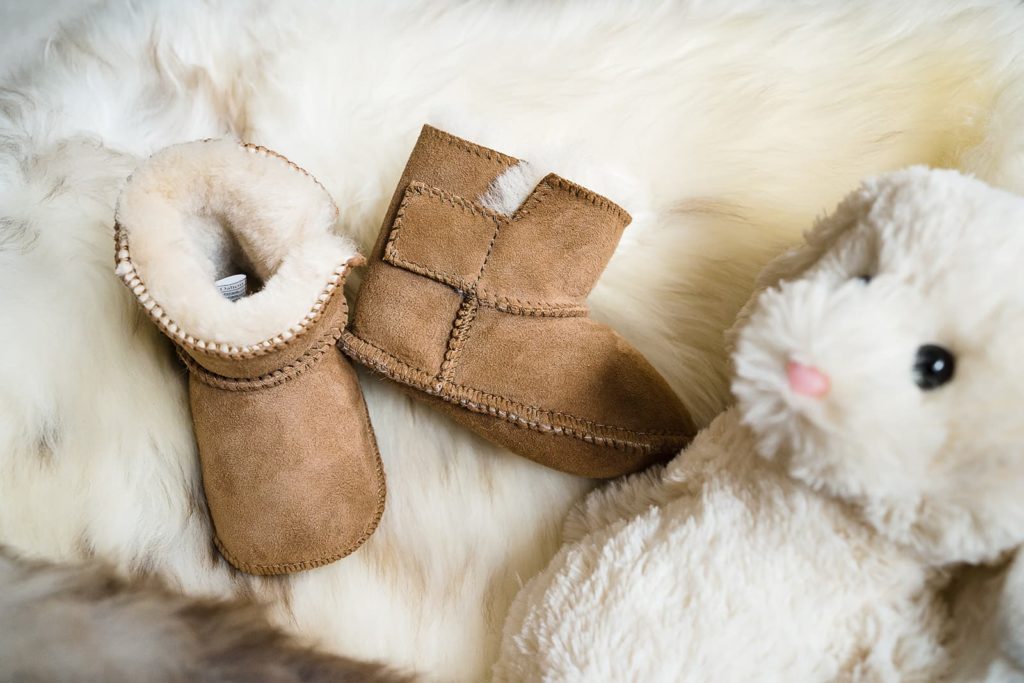 Sheepskin baby booties make a great gift for babies as they are comfortable, warm and supportive for their tiny feet! We offer sizes from 3-12 months and we have a variety of colours and styles available.
If you're looking for a bigger gift then why not consider a sheepskin play rug? Our luxurious range of sheepskin play rugs are perfect for babies to rest, sleep and play. They can be used on the floor or on a sofa to provide a comfortable area. Using a sheepskin play rug has many benefits, sheepskin is naturally antibacterial and hypoallergenic meaning it is kind against a baby's delicate skin and actually can reduce the chances of little one's developing certain skin conditions and asthma. Sheepskin is also thermoregulating which is an added benefit for little ones as they struggle to maintain their body temperature.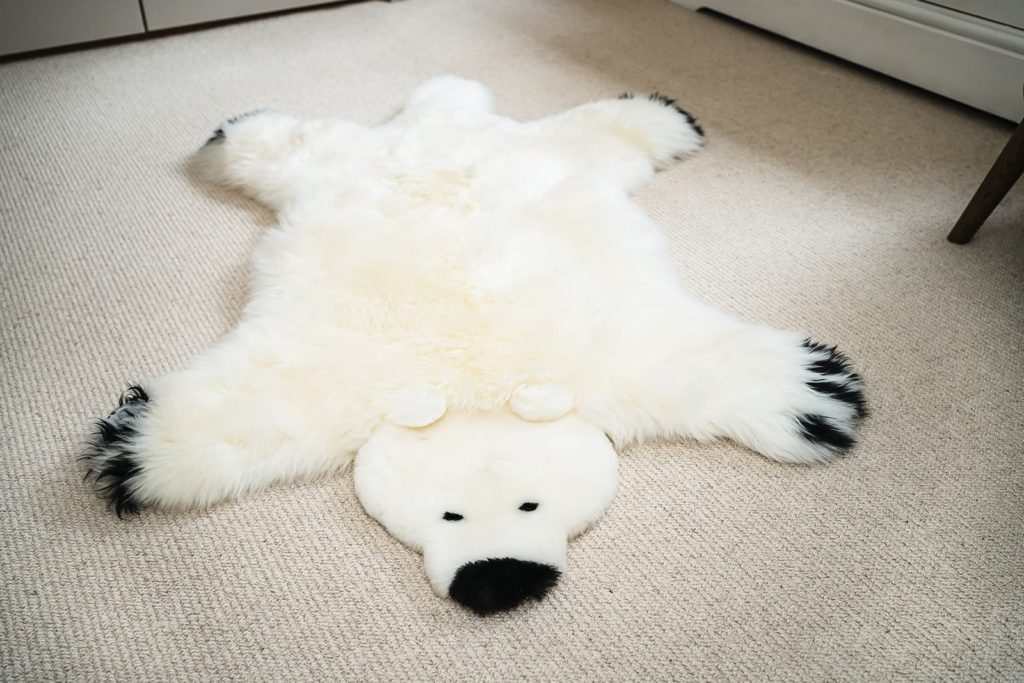 Other gifts
If you're looking for something a little different, or the person you're buying for is obsessed with interiors then why not treat them to one of our luxurious sheepskin rugs or cushions? We think a sheepskin rug should be a staple in everyone's home! If they don't have one already, then this is the perfect gift for them! Even if they do, no sheepskin rug owner would ever say no to a second!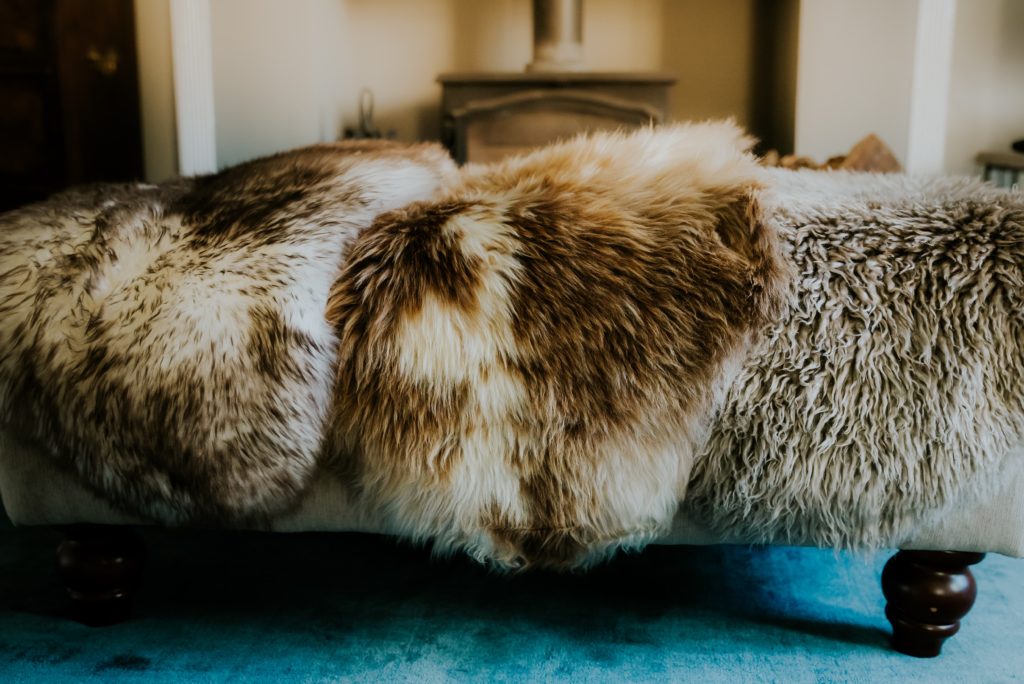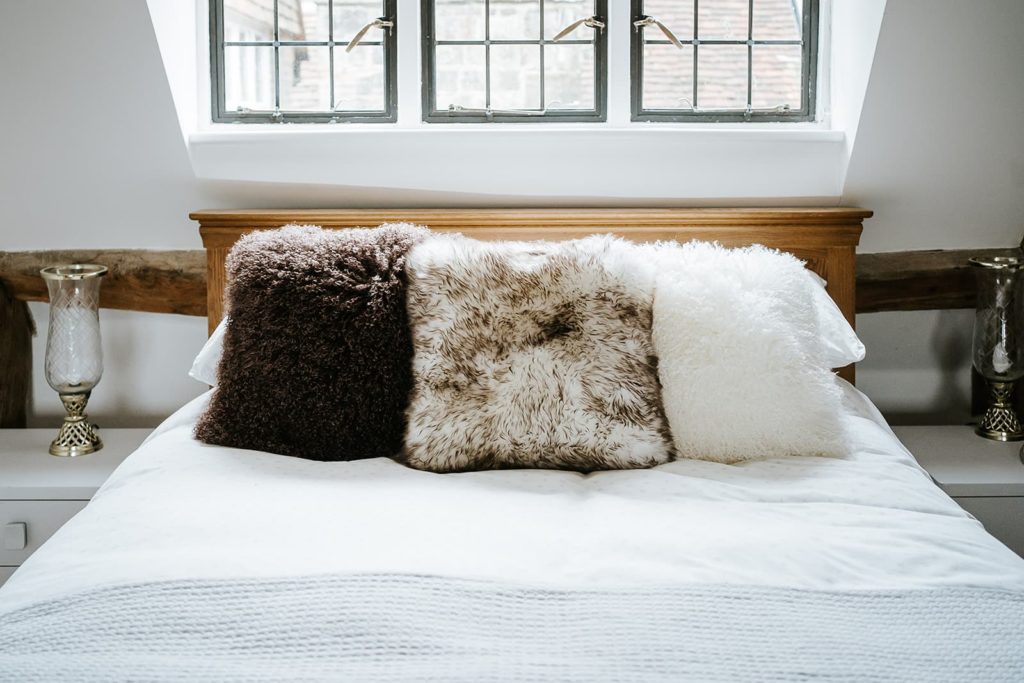 So that's all for our 2022 Christmas Gift Guide! We hope you enjoyed it! Happy Shopping!