The holiday season is upon us and that means it's time to start decorating! But what if this year, you could decorate your home for Christmas in a sustainable way? It's easier than you might think! Check out these sustainable ways to get your home ready for the holidays.
Use Natural Materials
One sustainable way to decorate your home for Christmas is to use natural materials. If you're crafty, you can even make your own decorations! For example, you can use small branches from trees and foliage to make a wreath or garland. You can also use sheepskin rugs as tree skirts or table runners. Not only are these materials sustainable, but they also add a cosy, rustic feel to your home which is perfect for the holidays! An easy way to make your living room feel even cosier is to add sheepskin cushions and rugs to the sofa, not only will this look incredibly festive but it will also help keep you warm!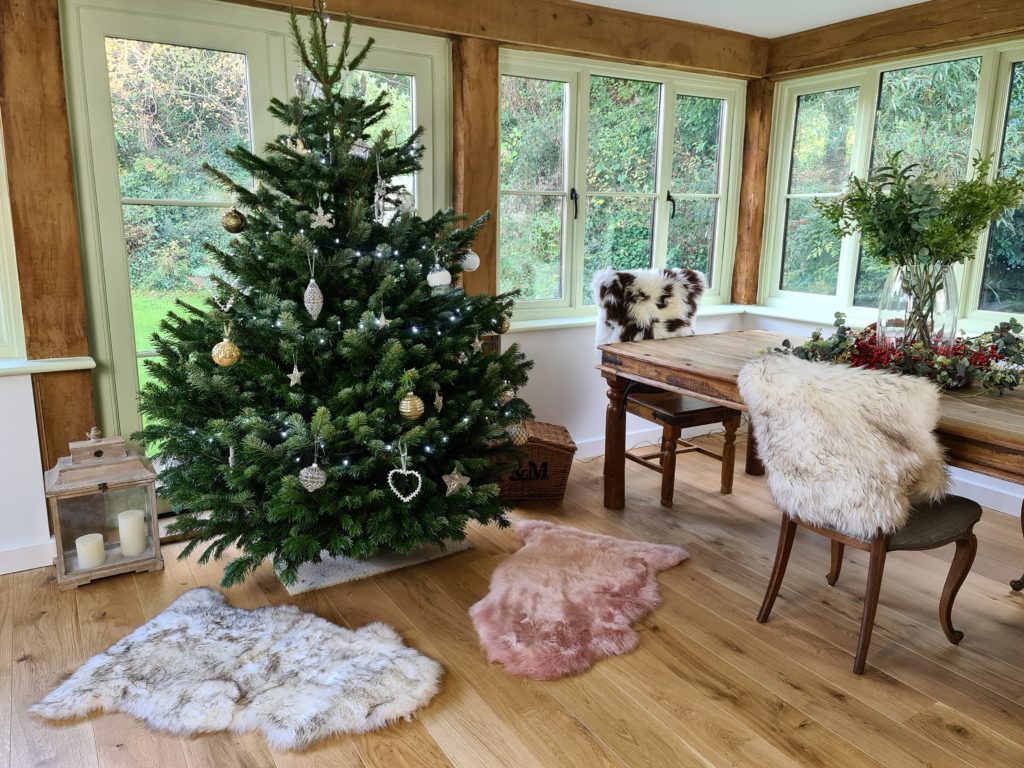 Eco-Friendly Lights
Another sustainable way to decorate your home for Christmas is to use eco-friendly lights. LED lights are more energy-efficient and last longer than traditional bulbs. You can find eco-friendly lights at most supermarkets or online. Not only are they better for the environment, but they'll also save you money in the long run!
Reuse and Repurpose Old Decorations
If you have old Christmas decorations that you've been hanging onto for years, consider reusing them or repurposing them into something new! For example, you could take an old advertising sign and turn it into a festive decoration for your front porch. Or, you could use mason jars as vases for Christmassy floral arrangements. Get creative and see what you can come up with!
This holiday season, decorate your home sustainably with these top tips! Use natural materials, eco-friendly lights and reuse old decorations. Your wallet and the planet will thank you!