Dark Brown Curly Sheepskin Rug
You are here:
Home

→

Dark Brown Curly Sheepskin Rug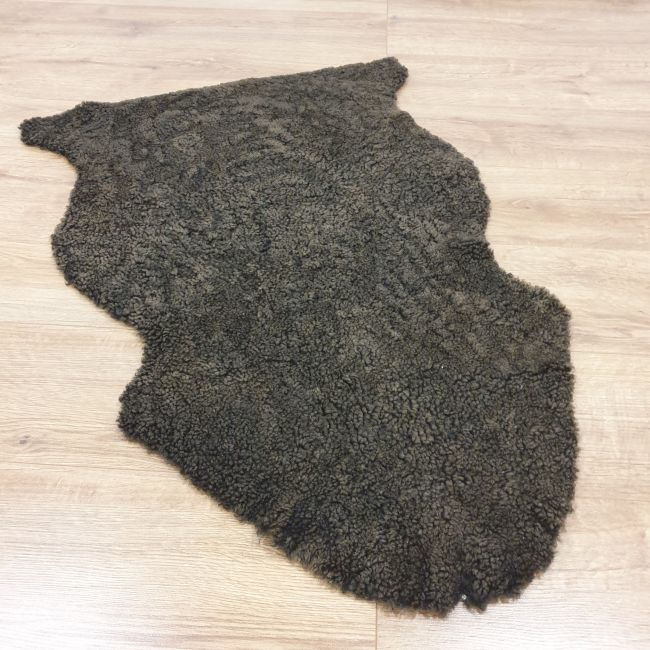 Product details
Crafted from the highest quality, UK sourced sheepskins, our favourite way to use these curly sheepskins is as a throw for outdoor furniture to keep you warm on cooler summer evenings or as a soft backrest on your desk chair through those long working days. With fantastic natural thermal regulating properties, pets are also huge fans of these shorthaired sheepskin rugs.
The deep, rich brown of this sheepskin makes it very versatile in any home. For a superb Scandi look, try styling your dark brown sheepskin rug with a flickering log fire, some natural greenery and other organic elements such as hard wood floors.
The wool on these curly sheepskin rugs is from shorthaired sheep, meaning that it's a shorter length than the average sheepskin rug. These rugs are super soft, but have the added bonus of needing perhaps slightly less brushing upkeep than the usual shaggy sheepskin to keep them looking at their best. Short-haired sheepskin rugs are also exceptionally hardwearing, making them perfect for high traffic areas of the home.
Recently viewed items