Windsor - Grey Sheepskin Footmuff
You are here:
Home

→

Windsor - Grey Sheepskin Footmuff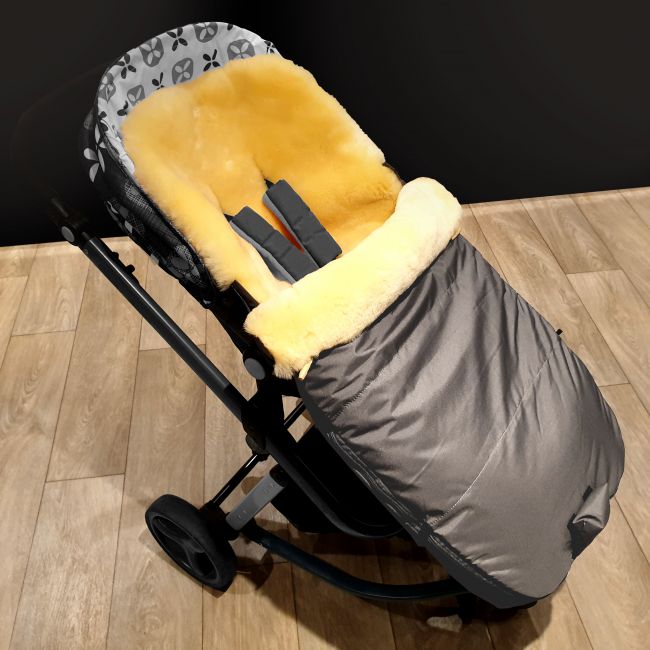 Product details
Keeping your baby or small toddler warm and comfortable when going out in the buggy or pushchair is a prime consideration for many parents, especially in colder weather. A warm hat and gloves is essential, but for the feet, it's hard to beat a cosy footmuff, especially one made from sheepskin. Few materials can compare to sheepskin when it comes to providing warmth and heat retention.
Our Windsor sheepskin footmuff has a sleeping bag style design with the back extending upwards to cradle the head and a front fur turnover. There are slots in the back through which the buggy straps easily slip and are unhindered in their use. The footmuff is generously sized so there's plenty of room for baby to flex their legs and feet.
Our footmuffs are made from the finest sheepskin sourced in the UK with a waterproof exterior, a combination designed to provide warmth and keep out the wind, cold, and rain.
As well as its heat giving and retention properties, sheepskin is an all-natural material, a bonus for parents who want to avoid synthetic fibres and the impacts of fast fashion on the environment.
Size: For larger pushchairs
Recently viewed items