Dark Grey Sheepskin Rug
You are here:
Home

→

Dark Grey Sheepskin Rug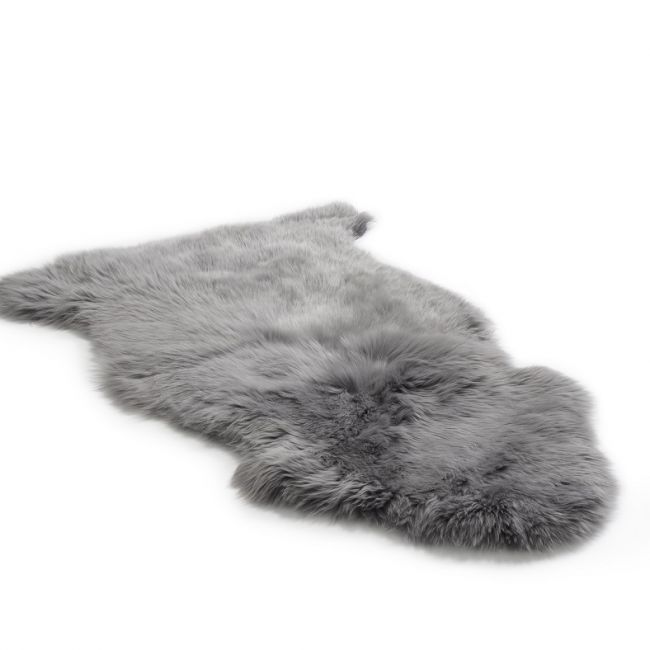 Product details
This dark grey sheepskin has a super soft, thick fur pile, which makes this beautiful sheepskin rug a luxurious addition to any household. The dark grey sheepskin rug is the perfect shade of grey for every occasion and is ideal for every room, decor, and age.
Our genuine sheepskin rugs offer a soft, luxurious, silky fleece that provides comfort and warmth whether you want to lay it on the floor or use it as a cover for your favourite chair or sofa.
A sheepskin rug not only gives every room a feeling of luxury by adding texture to the room but is also an ideal play mat for children due to its natural thermoregulatory and hypoallergenic features. Sheepskin has also been proven to relieve pain and is supportive and comfortable for all including pets. We firmly believe that our sheepskin rug is the finest in the market.
Our sheepskins are sustainably sourced to ensure the best quality finished products, and the beauty of sheepskin is that it's hard-wearing and durable for everyday use, breathable and self-cleaning meaning that it requires very little maintenance to keep looking like new.
Sizes:
Single W55cm x L90cm
Double W60cm x L180cm
Recently viewed items