There's far more to home interiors than shabby chic, Scandi and mid century modern. Forget millennial pink and hygge, these are the new trends that will take off in home interiors in 2021.
The term "aesthetic" has taken on a new meaning in the past year or so. Across social media, particularly Instagram and TikTok, aesthetic has come to mean your own very particular style – a specific look that you relate to, a very personal approach for what pleases you in your home, outfits and outlook on life in general.
These aesthetics aren't just shown through outfits or reading tastes; followers of the trends have now expanded into their own homes, collecting memorabilia and accessories that fit their aesthetics, painting and decorating in colours that suit their style, and truly living their best lives.
For a look that's unique and all you, why not try these ones on for size? Once you find a style that speaks to you, either pick a piece or two that fit that theme, or go all out and dive headfirst into your newfound personal trend.
Here are the biggest aesthetics on TikTok that are set to inspire interior trends in 2021:
WitchTok – 7.3 Billion Views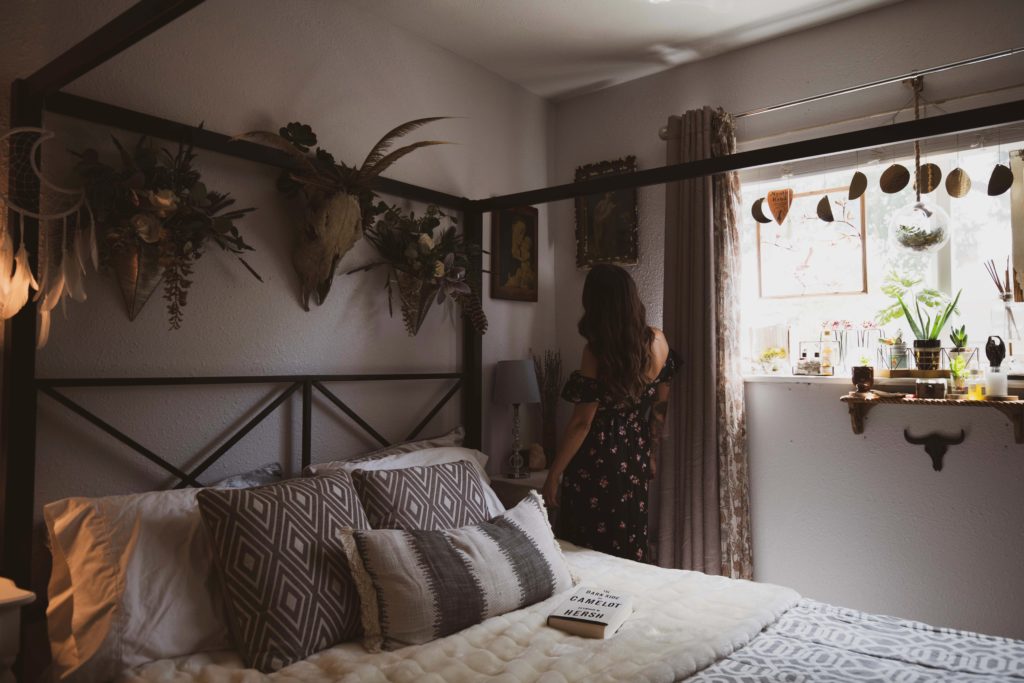 WitchTok is a side of TikTok that extends far beyond a simple aesthetic; modern witchcraft is going through something of a renaissance, and this social platform is the perfect inclusive space for it to thrive. While it covers everything from naturally tapping into energy sources such as crystals and the moon, to the more mystical spells and curses you might normally associate with witchcraft, this trend has truly inspired interiors around the world too.
Those choosing to reflect their witchy vibe aesthetic in their interiors tend towards dark and moody colour schemes, soft glowing light from candles and terrariums to capture the beauty of nature in a small space. The overall vibe might be described as seeing beauty in the unconventional with a whole sensory experience of texture and scent. Think ethically sourced naturally tactile materials and scented candles or incense.
Plant Life – 2.8 Billion Views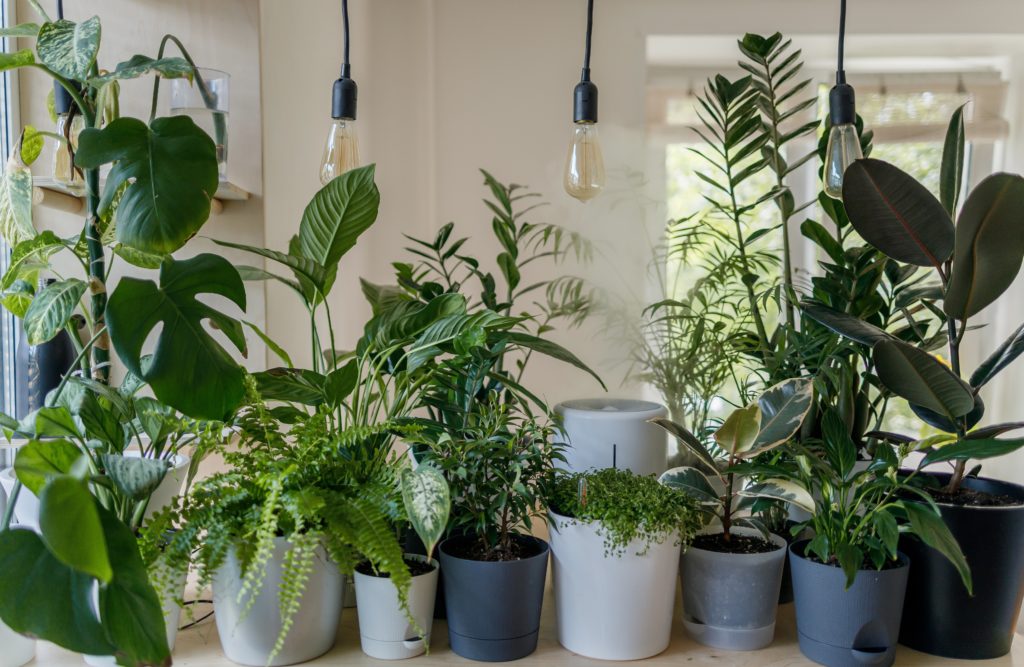 Plant lovers have hit on something special on TikTok; their aesthetic is the gift that just keeps on giving, or growing, if you treat it right! This trend gives thanks in part again to international lockdowns keeping people stuck indoors but craving an escape into nature. Followers of this aesthetic have shown us how to create the perfect urban or indoor gardening space with plant walls (these alone have over 7.5 million views on TikTok) and compact gardens wherever you have space.
The green-fingered among us can easily hop on board this trend with a wall of leafy herbs and foliage in any room of the house. If you're a little less gifted in the gardening department, low maintenance succulents, grasses and ferns will allow you to explore your new found aesthetic without the worry of finding them dried up in the morning.
Cottagecore – 4.7 Billion Views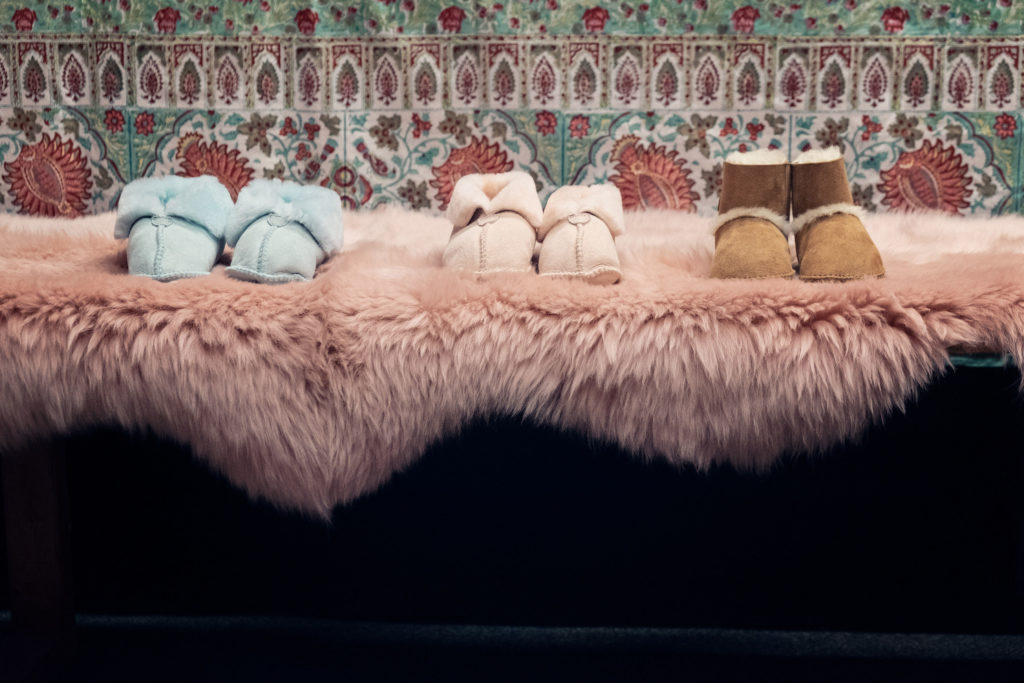 Cottagecore took the world by storm in 2020, and it's set to continue this way in 2021. This trend is the new new hygge of the 2020s, and we can't see it going away any time soon. Followers of this aesthetic are usually into chintzy vintage accessories, materials sourced from nature (we of course love a good sheepskin rug for this) and muted, nostalgic colours. Think Anne of Green Gables, Little House on the Prairie and J. R. R. Tolkien's pastoral Shire landscapes. Videos with this hashtag have racked up an incredible 4.7 billion views to date.
There are even offshoots of the cottagecore trend now such as fairycore (with 168.4m views), which takes the pastoral, woodland setting of cottagecore a step further into the fantasy realm with devotees throwing a little touch of magic into their interiors, and cluttercore (6.3m views) which can be described as an "organised mess" and has been heralded as a comfy and cosy reaction to being stuck inside this year.
Dark/Light Academia – 1.2 Billion Views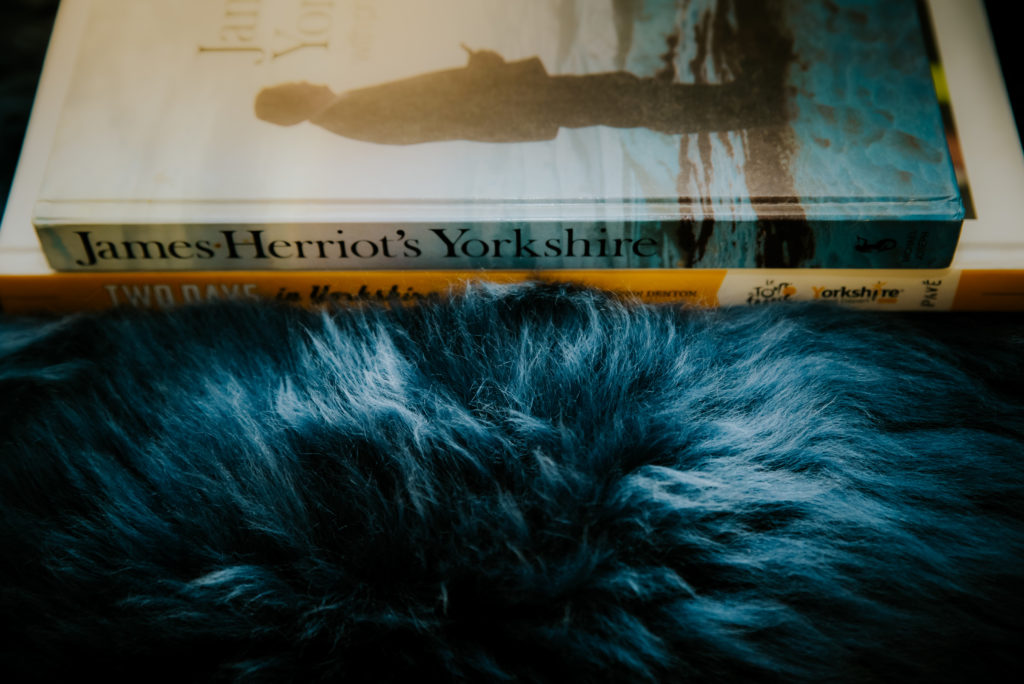 The pandemic has, yet again, been credited with the upsurge in this trend, particularly due to the shut down of schools. Whether you tend towards "dark" or "light" academia, the common theme across this aesthetic is an abundance of books and a romanticised version of preppy school or college items, often harking back to the 1930s and 1940s.
This trend represents an escape from reality into fiction and the "good old days" where times were more simple. You, of course, need plenty of books, whether antique or new, to get this look in your home for that genuine library atmosphere, but we also love the idea of leather or velvet upholstered furniture with cozy sheepskin slippers by their side in front of a roaring fire, snow drifting down outside. Sigh!
Boho Chic – 200 Million Views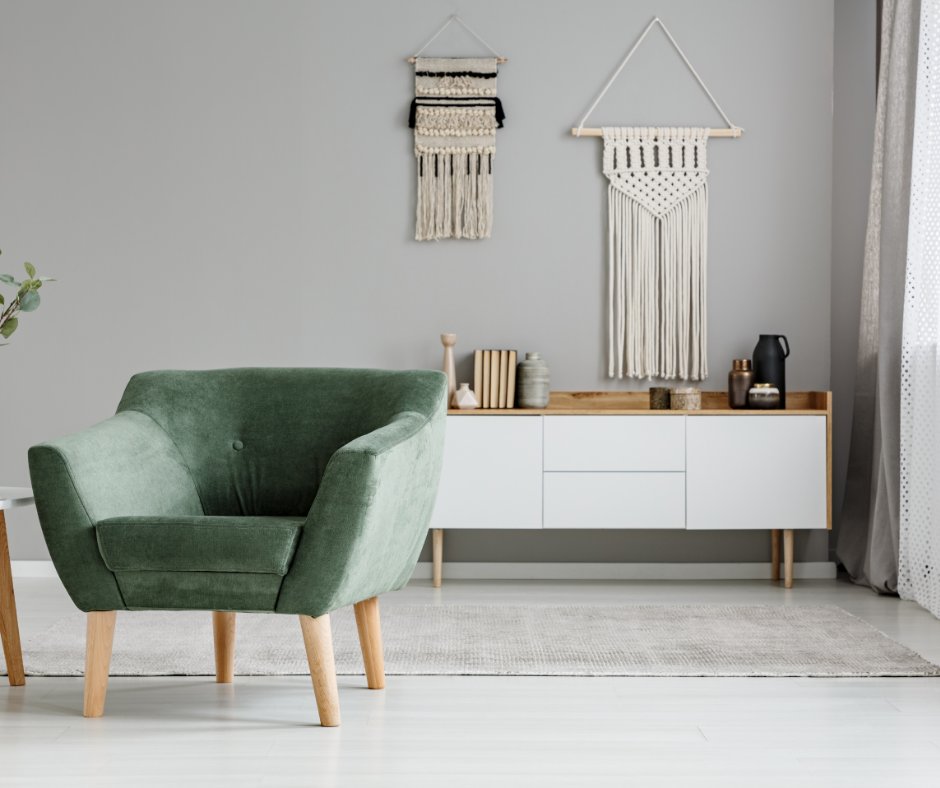 Boho chic isn't quite as popular as the others on this list, but it has a more realistic and attainable quality than the rest. It does in fact take elements from others such as natural materials like rattan, wicker and terracotta as well as muted earth tones and vintage thrifted items from cottagecore, and places them alongside the dried plants and flowers you might find in a witchy vibe room.
Boho chic has its own modern vibe though that's light and airy. You're most likely to associate boho with a dreamy beach house or home in the desert. We like to add reclaimed wood furniture, Moroccan accents and macrame wall hangings to get that true boho vibe.
Methodology
We researched the top trending hashtags below on TikTok to find out which are most relatable to home interiors and are moving into the interiors spaces.
| | |
| --- | --- |
| #witchtok | 7.3 billion |
| #babywitch | 941.7 million |
| #witchyvibes | 170.2 million |
| | |
| #cottagecore | 4.7 billion |
| #fairycore | 168.4 million |
| #farmcore | 74.1 million |
| #modernfarmhouse | 62.6 million |
| #cluttercore | 6.3 million |
| | |
| #plantlover | 2.8 billion |
| #plantlife | 72.4 million |
| #plantwall | 7.5 million |
| | |
| #academia | 1.2 billion |
| #darkacademia | 376.1 million |
| #lightacademia | 112 million |
| #homelibrary | 321.8 million |
| | |
| #boho | 197.8 million |
| #bohostyle | 20 million |
| #bohodecor | 64.5 million |
| #bohochic | 30.9 million |