Is this the most pictured item on Instagram ever?
It's not a sell out beauty product, nor is it a perfectly photogenic plate of food. It's an item that you might not notice at first glance in a photo, hidden away in the background of home interiors shoots and tucked away in the backdrop of a product flat lay.
That item is the ever iconic sheepskin rug:
Here at Jacobs & Dalton, we're obsessed with Instagram. We love seeing how people feature sheepskin products in their posts – whether that's in their living rooms, bedrooms, even balconies and gardens. We noticed recently that there's more to the trusty sheepskin rug than meets the eye. Savvy 'Grammers have been getting creative with their rugs – we've spotted them appearing in the background of photos to brighten dark spaces, to add texture to flatlays and as portrait photo backdrops.
Around 80 million images are posted every single day to Instagram, and we made it our priority to analyse as many of these as we could. Using image recognition software along with a simple pair of human eyes to analyse the top photos in trending hashtags, we've learned a thing or two about the simple sheepskin rug on Instagram.
Here's what we've found:
The top 5 home must haves according to Instagram
Natural sheepskin/fluffy rugs
White bedding
Decorative cushions
Botanics
Chunky knit throws
1. Sheepskin Rugs
The natural coloured sheepskin or fluffy rug has proven to be the most versatile home must have and came out top tucked away in the background of home interiors photos on Instagram. The shaggy texture of the wool works against natural stone, tiled and wooden floors to brighten and add a touch of hygge to a room. But Instagrammers have got more creative than that with their sheepskins, using them as throws on sofas, beds, office chairs and even outside – adding comfort to a garden chair or tossed on a terrace with a few cushions for a BBQ or cosy picnic. They appear underneath coffee tables, thrown on a bench at the dining table and in babies' nurseries as a cosy place for little ones to explore.
2. White Bedding
White bed linen appears to be a staple in homes to get an airy, light filled atmosphere and that boutique hotel feel at home. The beauty of white bedding is the ability to add the other items in this list to it – decorative cushions in various shades, sheepskins, botanical prints and chunky knit throws, covering every season.
3. Decorative Cushions
Decorative cushions featured highly too, on beds and sofas primarily. Shades of pink and grey are particularly popular, with mustard yellow and bold botanic green prints being high up on the list too.
4. Botanics
Botanics included both botanical prints as well as real and faux plants around the home. This has been an exceedingly popular trend in interiors for at least three years – Pantone named Greenery as its colour of the year in 2017 – and the trend looks set to continue.
5. Chunky Knit Throws
Chunky knit throws were also a popular home must have, adding a different kind of texture to interiors photos, but not quite so versatile as the trusty sheepskin, more suited to autumn and winter where sheepskin rugs seem to be featured year round.
The Sheepskin Rug Instagram Like Hack
If you're wanting to increase your likes on Instagram, we have a simple solution: the fluffy sheepskin rug.
A sheepskin rug in the background of interiors photos could increase likes by 18%
It's well known that bright and light Instagram photos gain the most traction with a higher level of engagement and interaction. The Clarendon filter is the most used (with one study showing nearly a quarter of photos use this filter), and with its brightening qualities, it's obvious why.
A natural coloured sheepskin rug gives a similar effect to a photo without having to artificially brighten your photos afterwards with a filter. Against a dark background like a stone floor or grey sofa, a sheepskin rug brings a light and bright texture.
Looking at a selection of similar style photos from the same hashtags, directly comparing those with a natural sheepskin rug and those without, the average difference in likes between them was up to 18%. Of course, we know there's more to it than simply comparing the sheepskin rug in the background – you need to take into account the following these accounts already have, the hashtags they're using, the other elements in the photo and the algorithms on Instagram, but this hack means that quick snap of your living room could have 1000 likes without a sheepskin rug and 1180 with a sheepskin rug in the background with no additional effects needed! Here is an example of one of these (more drastic!) comparisons:
Via minna_so and cottageandsea
A sheepskin rug backdrop could increase likes in flatlays by 24%
Not only do sheepskin rugs serve as an excellent background item for home and interior shots, used to set a pretty and aspirational scene, it turns out that sheepskins also make a fantastic backdrop for product photos. Need a good backdrop to show off your new beauty buy in a picture perfect flatlay? A sheepskin rug is the ideal solution!

Similar to interiors shots, taking photos of your beauty products on a flat, dark background compared to a bright, textured background like a fluffy rug, can increase the number of likes your post receives. Here the difference was proven to be up to 24% more on photos with sheepskin rugs as a backdrop:
Via ldn_beauty & lelondonchic

But what if you haven't got a sheepskin rug? There's always the fluffy cat or dog option, of course…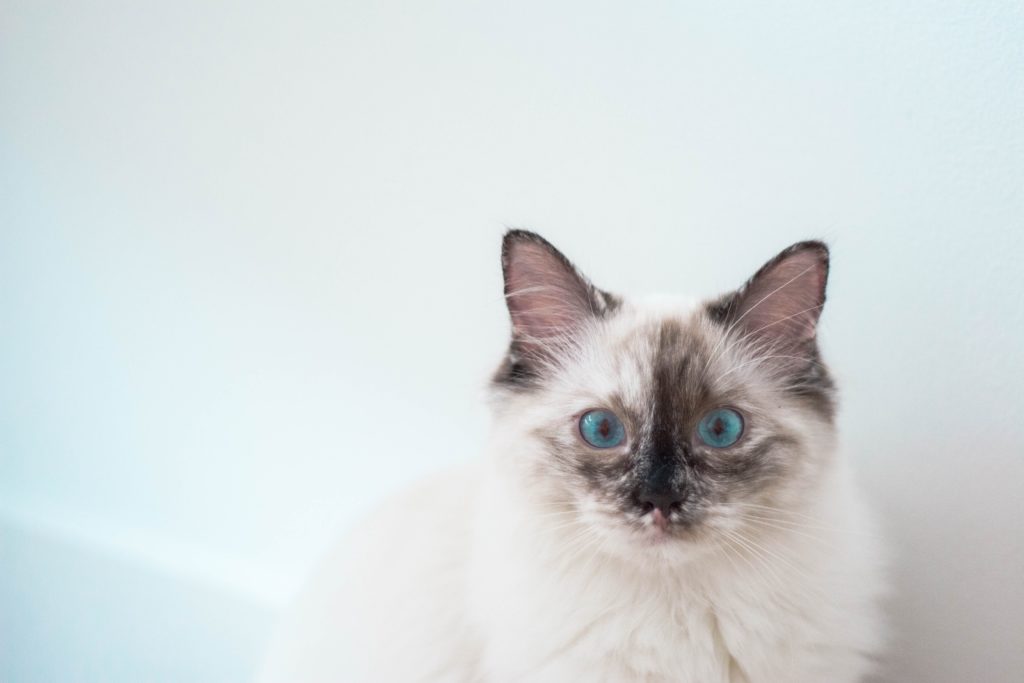 Method
The data for this study was gathered using image recognition software on 1000 posts gathered from Instagram's top posts selected in May 2020. 10 hashtags were selected from interiors, lifestyle and beauty niches to reflect real people using Instagram:
#myhomestyle
#myhouseandhome
#apartmenttherapy
#realhomes
#actualinstagramhomes
#myhousebeautiful
#howihome
#flatlay
#beautyflatlay
#stylebook
The top 100 posts during the most recent months (based on Instagram's algorithms at the given time) from each hashtag were analysed during May 2020 using data gathered by image recognition software and checked with human eyes.