The cost of living crisis has hit Brits hard this season. As a result, many of us have pushed the boundaries on what temperature needs to drop to before we'll reach for the thermostat. Of course, this is down to personal choice and no answer applies to all, but are there certain factors that make people more likely to bite the bullet and turn the heating on?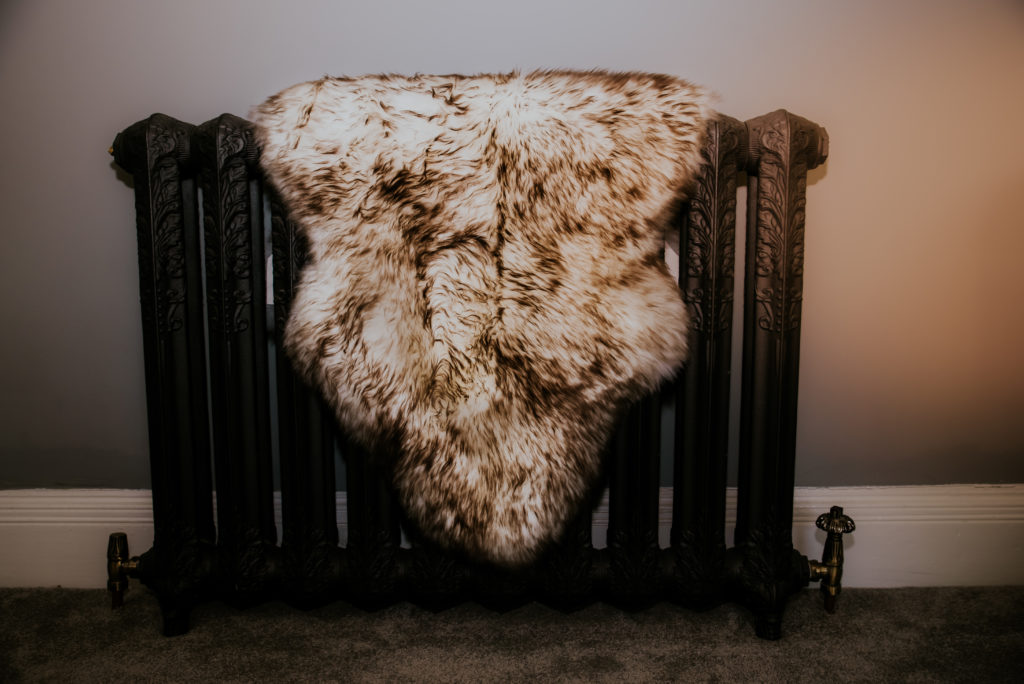 When do Brits first turn the heating on in Autumn?
In 2021, we surveyed 1000 people in the UK aged over 18 to find out their attitudes towards central heating, and our research showed that the date that 85% Brits succumbed to the thermostat is the 3rd October. However, this statistic varies between the north and the south with northerners waiting until the temperature drops outside slightly more than their southern counterparts…are we surprised?
The further north we go, the colder it has to be outside before the heating goes on. With Scotland holding out the longest, and then having the temperature inside set to much lower than Brits living in the south.
In order for the majority of Brits to turn their heating on post-summer, the outside temperature needs to have dropped to 13.5 degrees celsius. The data reveals that the average temperature needs to be below 12 degrees before Scots turn on the heating whereas in London, one in three will have their heating on at 14 degrees outside.
Let's explore some alternative ways to keep warm this autumn without the unwelcome cost of the rising central heating bill.
If you're not quite ready to give in to the central heating just yet, here are a few tips on how to keep warm:
Sheepskin homeware
A great way to keep warm and cosy this autumn is with the addition of sheepskin rugs and pillows to your home, this will instantly bring warmth and texture into any living space and keep that autumn chill away.
Why not use one of our luxury sheepskin rugs as a throw for your sofa or at the end of your bed for that added touch of comfort? With a great selection of colours and textures to choose from, all of our rugs and cushions are 100 percent sustainable and sourced from the finest materials around the world.
Get the kettle on
A hot drink is guaranteed to warm you from the inside out, and whether you're from the north or the south, I'm sure we all can agree that it's always a good time to have a brew! Additionally, any leftover boiling water can be used to fill a hot water bottle, killing two bills with one stone!
Layer up
Layering up is another cost-efficient way to keep warm and by wearing your dressing gown around your home will ensure maximum comfort all whilst keeping those energy bills down. Yorkshire folk love to spend every possible moment donning a favourite dressing gown and we want to spread the word of this bill-busting hack!
Slippers
Speaking of maximum comfort, another way to keep toasty this autumn is with a pair of sheepskin slippers, the ultimate accessory for the colder months…practical and fabulous! All of our slippers will instantly feel like a warm hug when you put them on, especially if you have chilly floors. The 100 percent sheepskin interior means that your feet will be kept dry, cosy and at the perfect temperature. Sheepskin is known as 'mother nature's thermostat' because of its incredible ability to keep you at the perfect temperature all year round. The breathable wool fibres mean air is able to circulate, helping to regulate a steady body temperature. This means you can continue wearing your new favourite accessory all the way through spring and summer too as sheepskin will actually keep you cool in the hotter months too! By drawing moisture (aka sweat) away from the skin and omitting this into the air this creates a layer of dry air next to your skin which protects you from the heat outside…..incredible right!?
Do some house work
If you're feeling particularly cold, running the hoover round your home has been proven to increase your body temperature as this gets your blood gets pumping around your body. However, on a crisp autumnal day, we know we'd much rather be sitting by the fire with a hot cup of tea, wrapped up in a dressing gown and wearing our toasty slippers! So you'll be pleased to know that all of our sheepskin rugs take very minimal care and a regular shake and gentle brush are all they need to keep them looking like new, but just in case of any accidental spills or stains, check out our sheepskin care guide here.