Welcome to the picturesque landscapes of North Yorkshire, where history seamlessly blends with breathtaking natural beauty! Nestled amidst the rolling hills of the North York Moors, charming villages, the stunning Yorkshire Dales and the rugged coastlines, this region of northern England is a visual paradise waiting to be explored and shared. In this blog post, we take pride in showcasing the most Instagrammable and photogenic spots that reflect the essence of our beloved Yorkshire heritage.
North Yorkshire has long been a source of inspiration for poets, artists, and tourists seeking a glimpse into the quintessential English countryside. Its idyllic landscapes, awe-inspiring architecture, and hidden gems make it a treasure trove for photography enthusiasts and lovers of natural beauty alike. Yorkshire isn't known as God's own county for no reason! Whether you're seeking sweeping vistas, picturesque villages, or historic landmarks, North Yorkshire offers an abundance of opportunities to capture that perfect shot.
As a company that embraces the rich heritage and natural resources of North Yorkshire, we believe that beauty should be celebrated and shared. From the rugged charm of the North York Moors to the enchanting allure of the Yorkshire Dales, we invite you on a visual journey through some of the region's most Instagrammable locations, where every frame tells a story and every photograph reflects the soul of this remarkable land.
But do bear in mind that these spots are more than just beautiful backgrounds for your Instagram feed; they are a testament to the rich heritage and stunning landscapes that have shaped Jacobs & Dalton's commitment to crafting exceptional sheepskin products. From the softness of our luxurious rugs to the warmth of our cosy slippers, our creations embody the essence of North Yorkshire, where beauty and comfort intertwine.
These are the top 10 most Instagrammable spots in North Yorkshire:
York Minster: 206,218 posts
North York Moors: 185,587 posts
Knaresborough: 183,900 posts
Scarborough beach: 177,911 posts
Saltburn: 135,762 posts
Whitby Abbey: 109,043 posts
Robin Hoods Bay: 100,888 posts
York Shambles: 94,303 posts
Malham Cove: 66,043 posts
Fountains Abbey: 65,018 posts
We took a few of our bestsellers on a little tour of Yorkshire to visit a few of the above most Instagrammable locations from our data, plus a few extra ones that we think deserve a mention: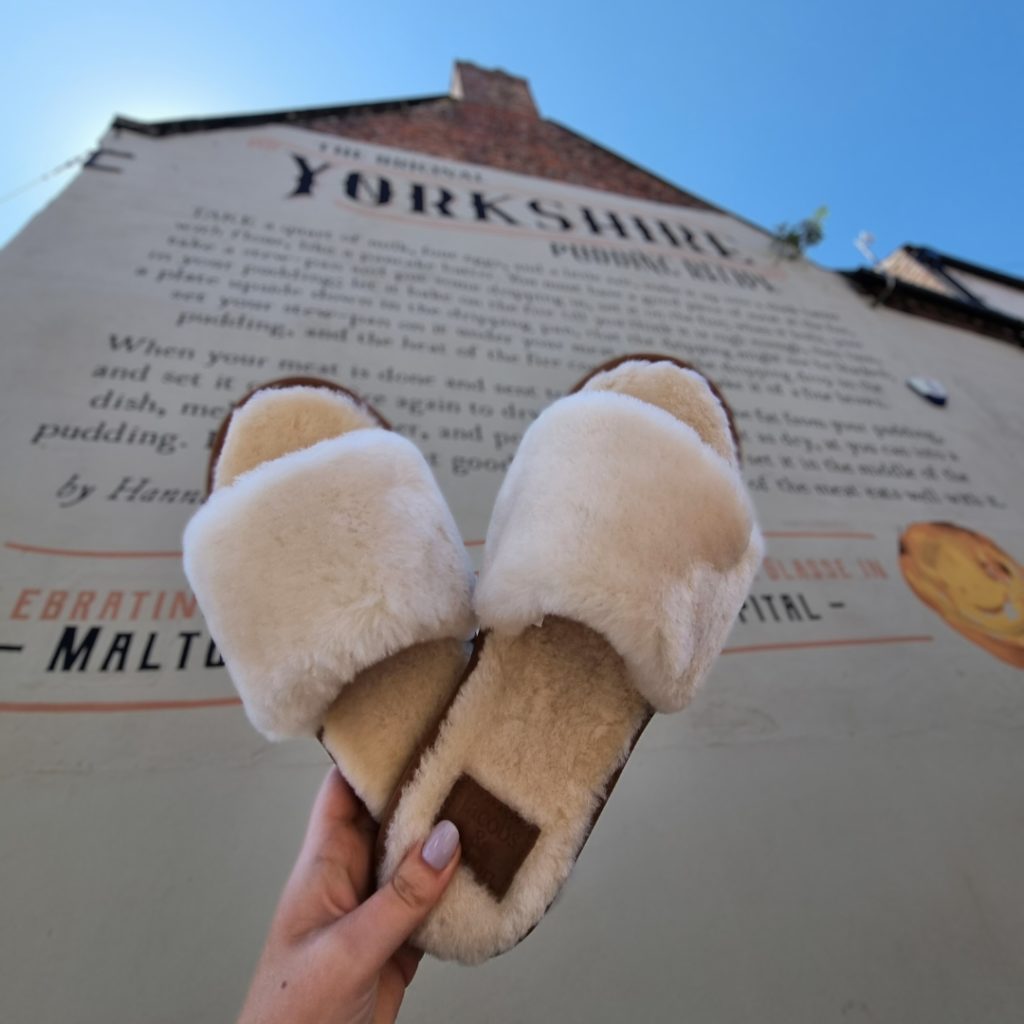 Malton
Malton is a market town in North Yorkshire that truly embodies Yorkshire's charm. With its very own shambles and rows of colourful shop fronts, it outshines many other bigger towns in this glorious county. Malton's annual Food Festival and its many artisan food shops and eateries have led to its naming as Yorkshire's Food Capital. Our favourite Instagrammable spot in Malton is the iconic Yorkshire Pudding Wall. This street mural is an homage to the legacy of the most famous Yorkshire food, with a recipe from 1747 by Hannah Glasse.
York Shambles
Arguably York's most favourite street is the Shambles which dates back to the medieval period, with its timber-framed buildings leaning towards each other, creating a unique and charming atmosphere. Its rich history as a bustling marketplace and its well-preserved architecture make it an incredibly Instagrammable location, where visitors can capture the timeless beauty of this enchanting street. The only problem is that the Shambles still remains a bustling street, so visit early morning before the shops open to get the best snap!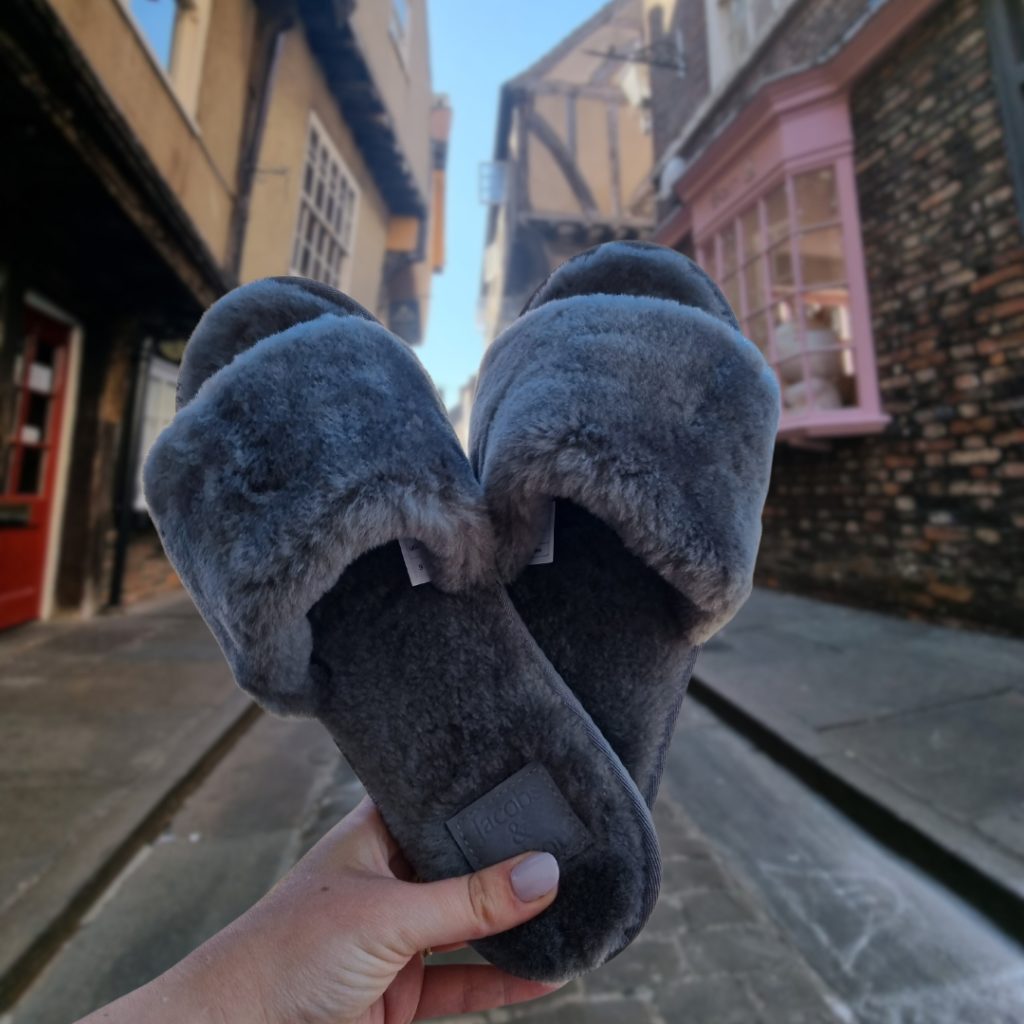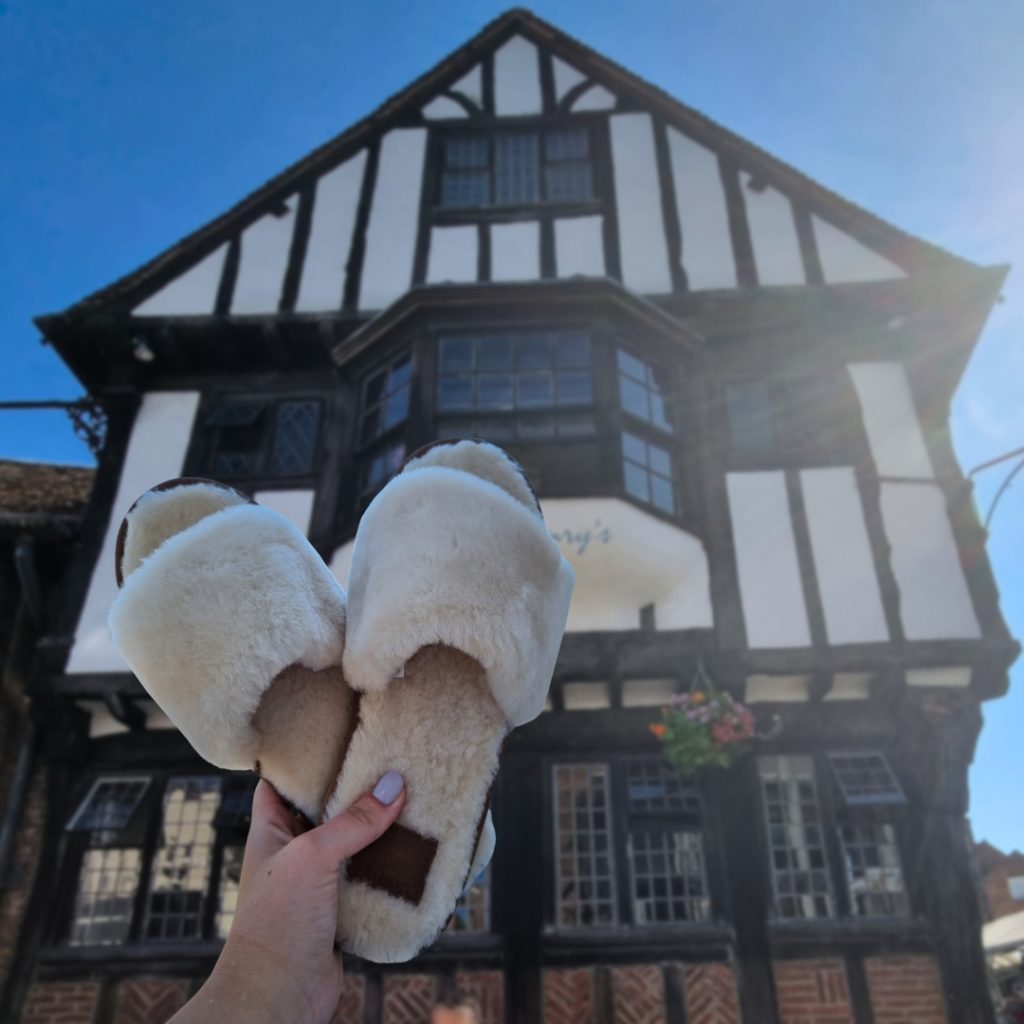 2 Jubbergate, York
Not too far from York's Shambles, you'll find 2 Jubbergate, a fascinating timber framed building dating back to the 14th century. It has been used for commercial use for nearly 200 years and now houses a restaurant. This makes a fantastic backdrop for outfit photos and product shots as it's a lot quieter than the Shambles, but it also makes a great Instagram shot on its own to showcase its beautiful architecture.
Saltburn Pier
Any of Yorkshire's quintessential seaside towns make for gorgeous Instagrammable shots – be that Whitby's gothic Abbey or Scarborough row of beach huts along the front. We have to admit that we have a soft spot for Saltburn and its pier – the last remaining of its kind in Yorkshire. Whether you're looking down from the promenade or looking back up at the Saltburn Cliff Lift and its iconic red and white station, any angle of this historic pier will make for an amazing Instagram post.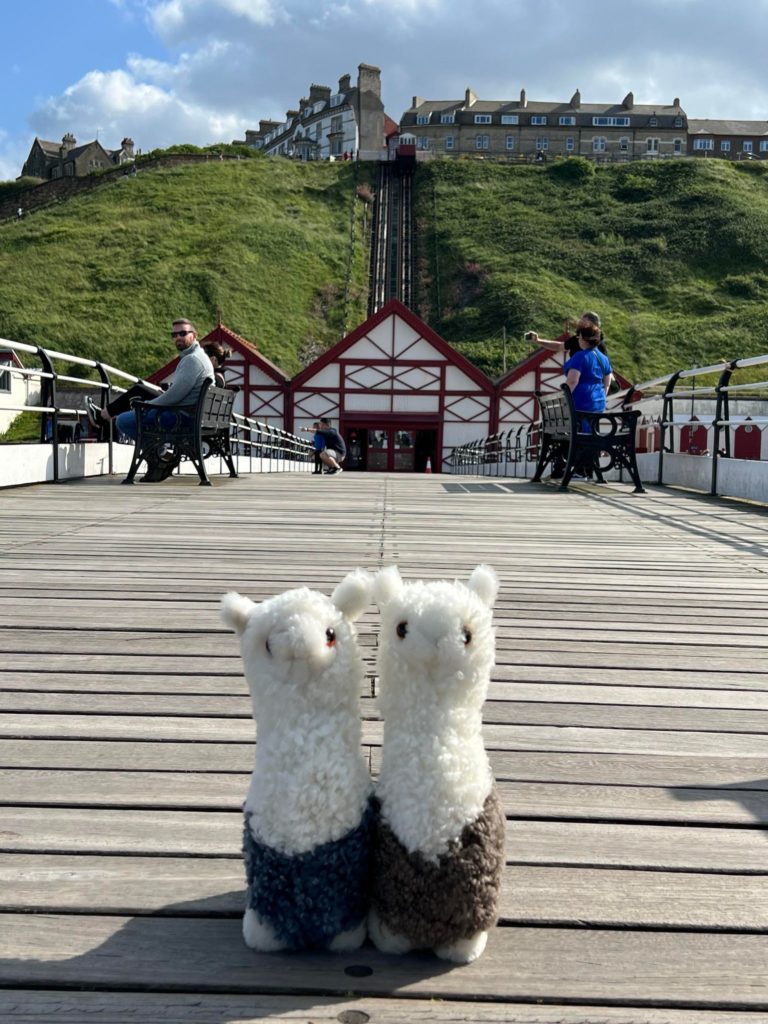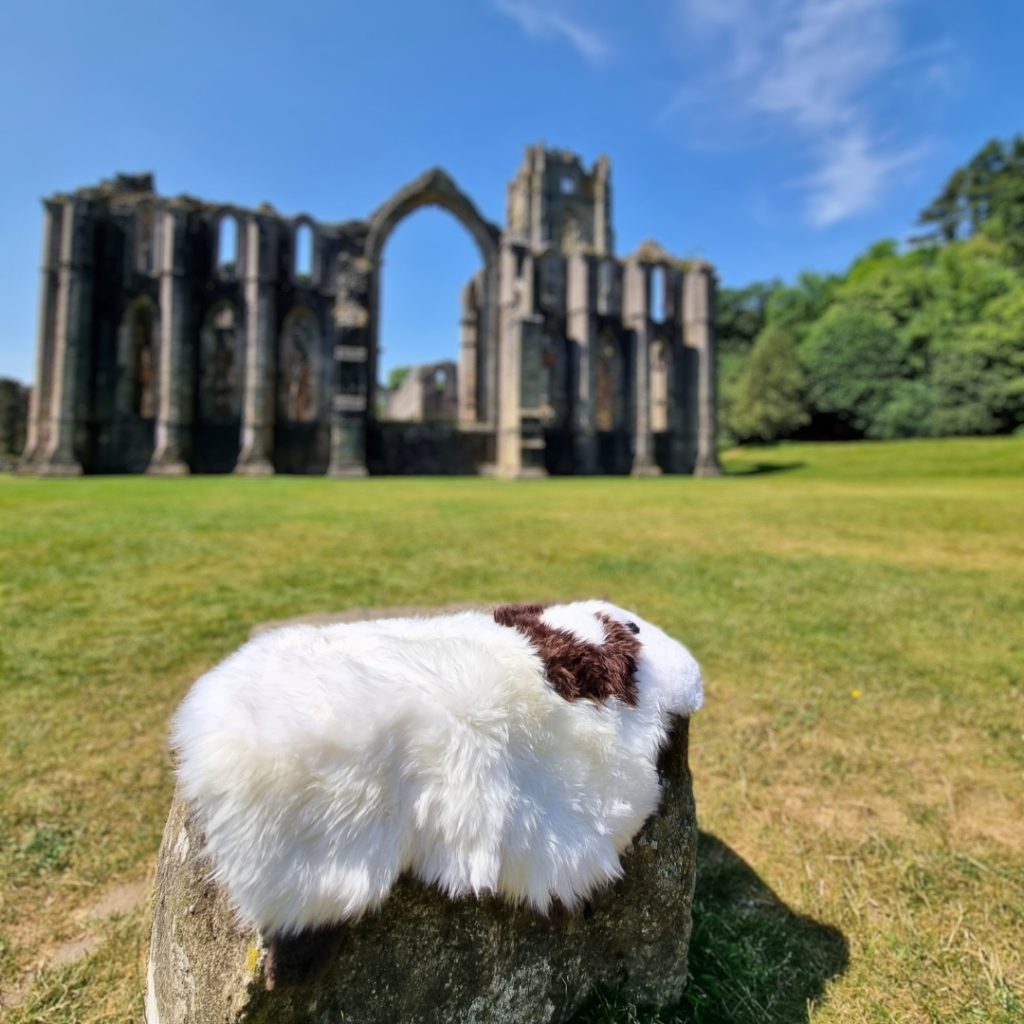 Fountains Abbey
We have to say that Fountains Abbey and the water gardens at Studley Royal are our go-to for Instagrammable photos. Not only do you have the stunning 12th century monastery ruins, but the beautiful surrounding woodland and exquisite Georgian water gardens complete with mirror ponds, statues and follies make it the perfect place to get photogenic shots.
Brimham Rocks
Not far down the road from Fountains Abbey, you've got Brimham Rocks. If you're looking for sweeping views across North Yorkshire and into the Yorkshire Dales, this is the shot. It might take a little bit of climbing but we can guarantee it's worth it, not only for the view but the photos you'll get to take home afterwards.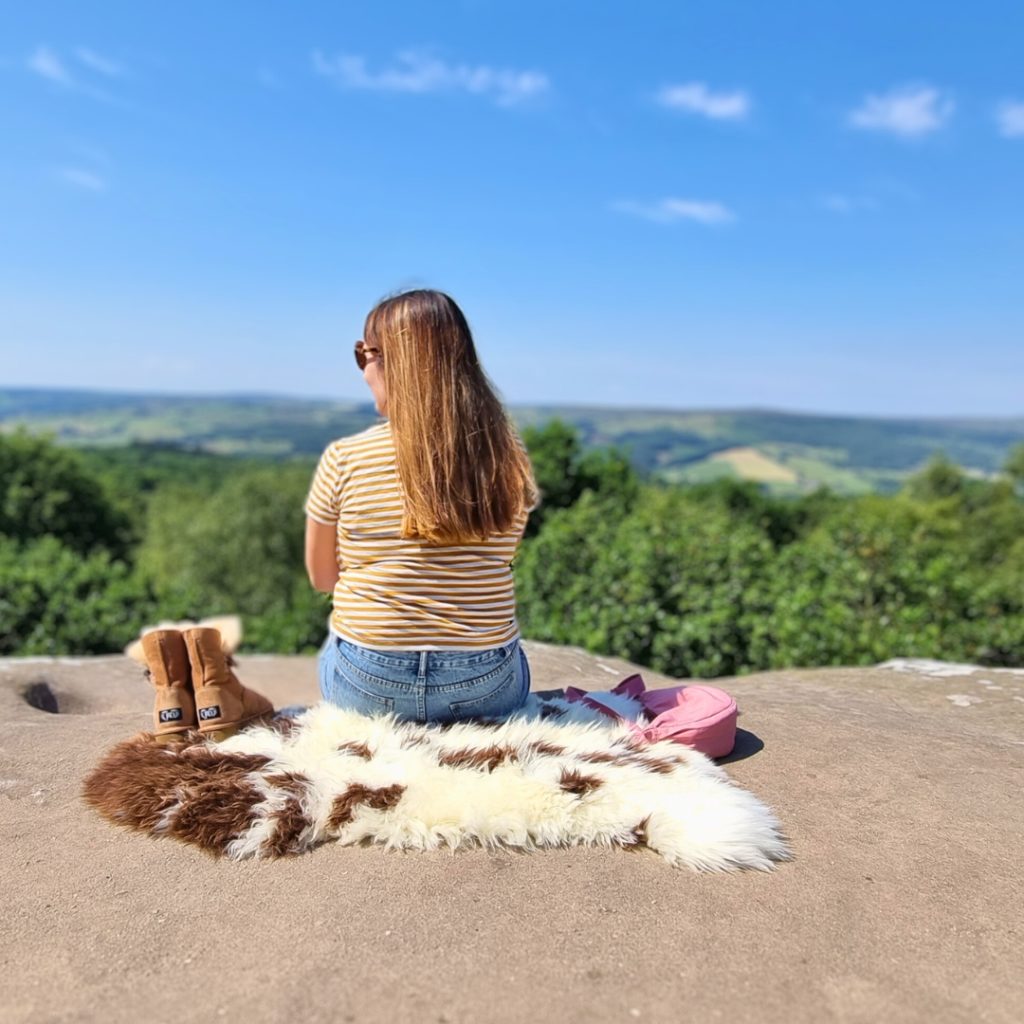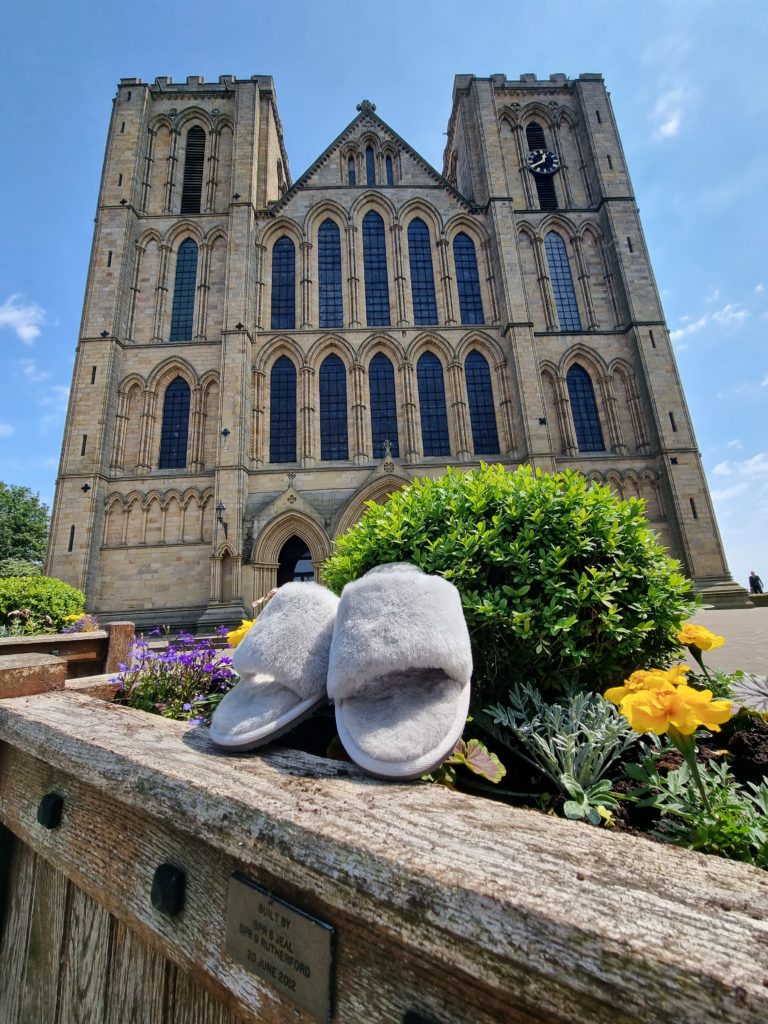 Ripon Cathedral
While you're in the area, a stop at Yorkshire's smallest city Ripon is an absolute must. The glorious Ripon Cathedral makes a fantastic backdrop for Instagram photos, but you've also got the historic marketplace, spa gardens and grade II listed spa baths.
So grab your camera, put on your walking shoes, and let us guide you through the most Instagrammable and photogenic spots in North Yorkshire. Get ready to immerse yourself in the beauty of our homeland, where every click of the shutter captures the spirit of our beloved Yorkshire heritage!