Have you heard of the 1000 Hours Outside challenge? We came across this earlier in the year and absolutely love the ethos behind it, which is simply trying to match the average amount of screen time that we have in a year with time outdoors instead.
There are countless ways to spend your time outside, whether that's a walk in the woods enjoying nature with your family, yoga out in the wilderness on your own, or simply playing football with your friends at the park on a Sunday afternoon.
To help make it easier and to encourage ourselves to spend some more time outside, we've put together a few ways that you can enjoy your outdoor space. After all, summer is the time of year for embracing the great outdoors and creating new memories with family and friends. Hopefully our tips can help you to take this to the next level by incorporating the magic of sheepskin into your summer set up.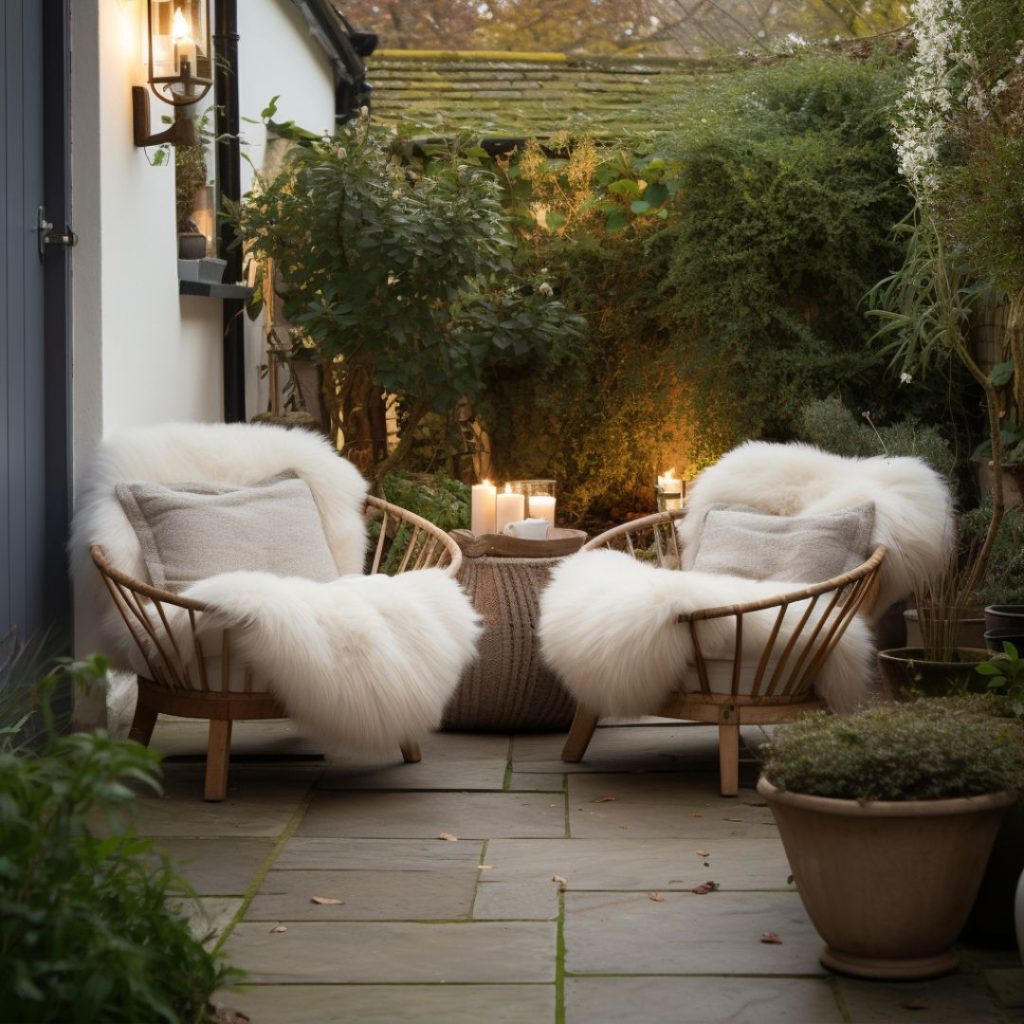 The Cosy Outdoor Lounge
Transform your patio or deck into the ultimate relaxation oasis with plush sheepskin throws and cushions. I bet you can already picture yourself sinking into that cloud of softness, basking in the warm sun, with a good book and cool drink. The fantastic thing about sheepskin for this is that not only does it look absolutely lovely but it has this magical ability to actually keep you cool in the summer as well as warm when the sun dips behind the clouds!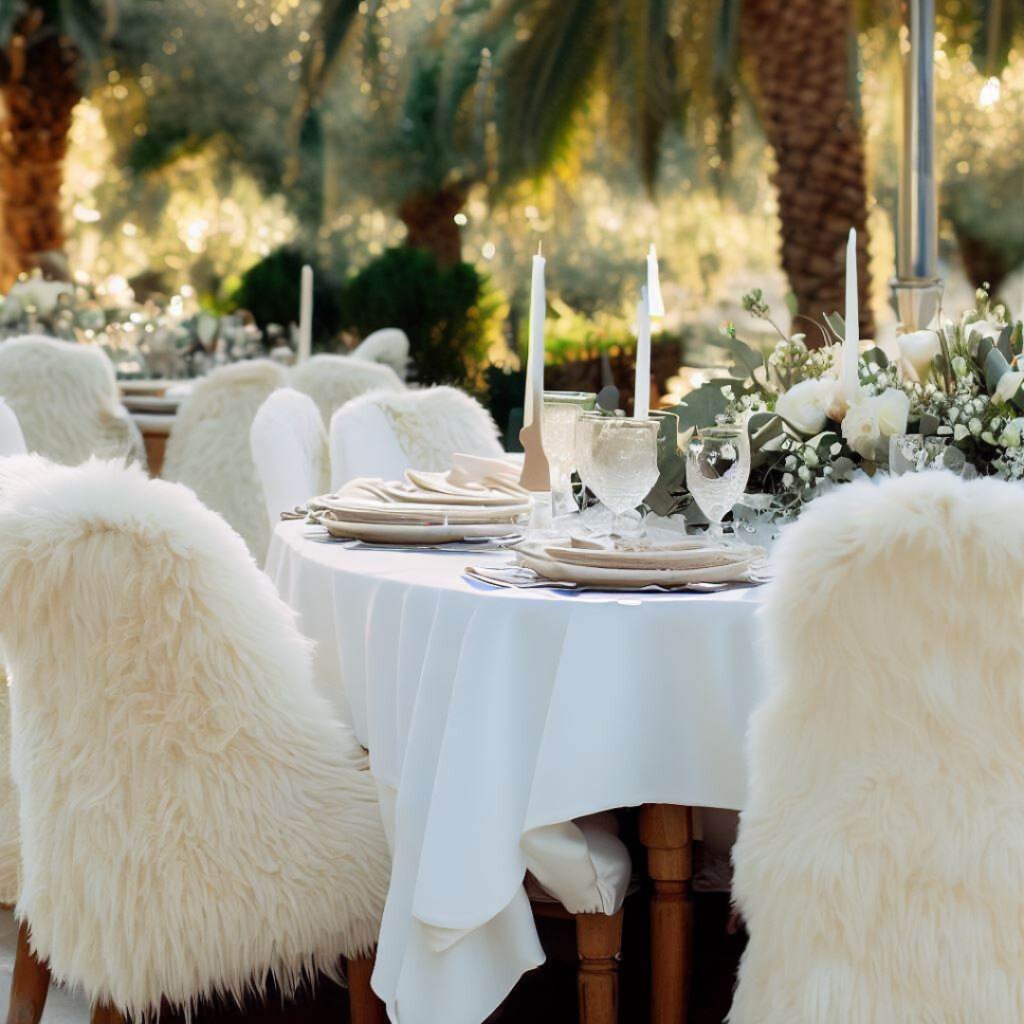 Al Fresco Dining Redefined
Impress your guests with an elegant outdoor dining setup featuring snuggly cushions, sheepskin rugs as throws on chairs and even as table runners. Not only does sheepskin add a delightful visual appeal, but it also ensures everyone stays comfortable and cosy throughout the day and into the evening.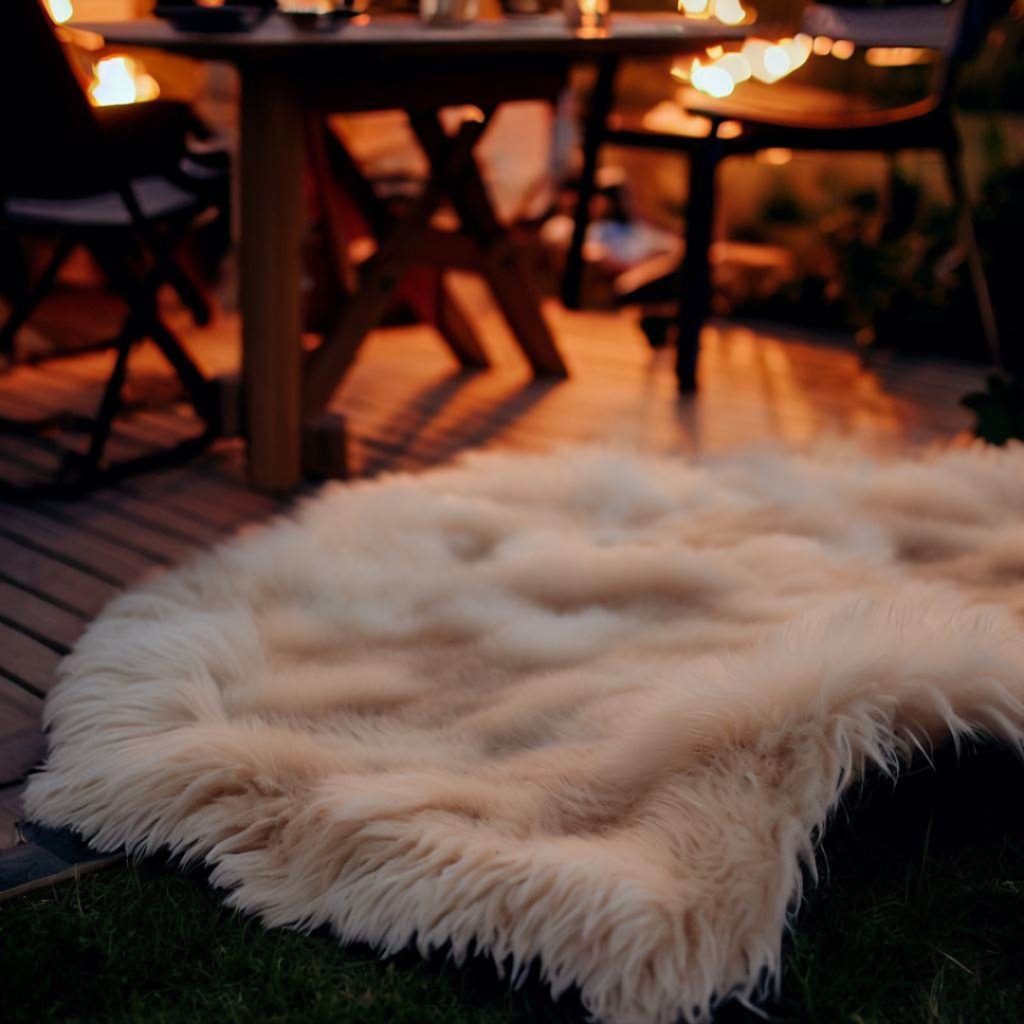 Sunset Stargazing Sanctuary
When the sun starts to set, we often retreat inside. But let us tell you, this is the most magical part of the day outside and not one to be missed! You can create some absolutely unforgettable memories for your family by setting up a special spot for stargazing on those clear summer nights. Lay sheepskin rugs and cushions on your lawn or patio, then lie back and take a moment or two under the night sky. The softness of sheepskin beneath you and the twinkling stars above will help transport you to a place of peace. And even the evening dew won't get in your way as sheepskin is naturally water resistant!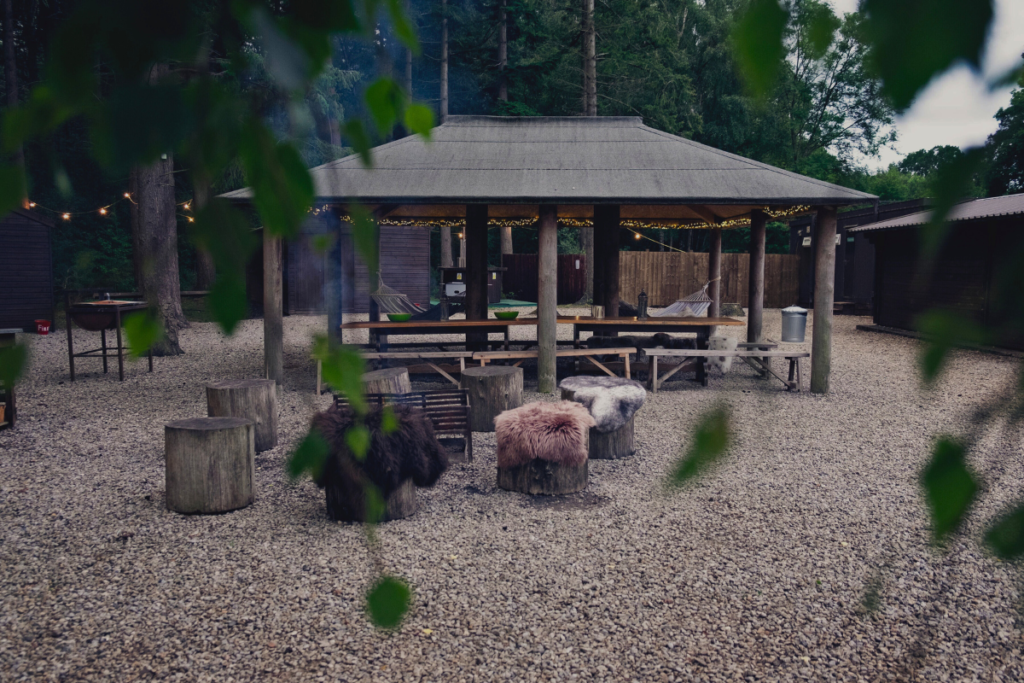 Outdoor Movie Magic
Turn your backyard into an open-air cinema with sheepskin throws as blankets on camping chairs and bean bags, then Invite friends and family over for movie nights under the stars. The added comfort of sheepskin will make the experience even more enjoyable, and you'll be the talk of the town for hosting the coolest movie gatherings!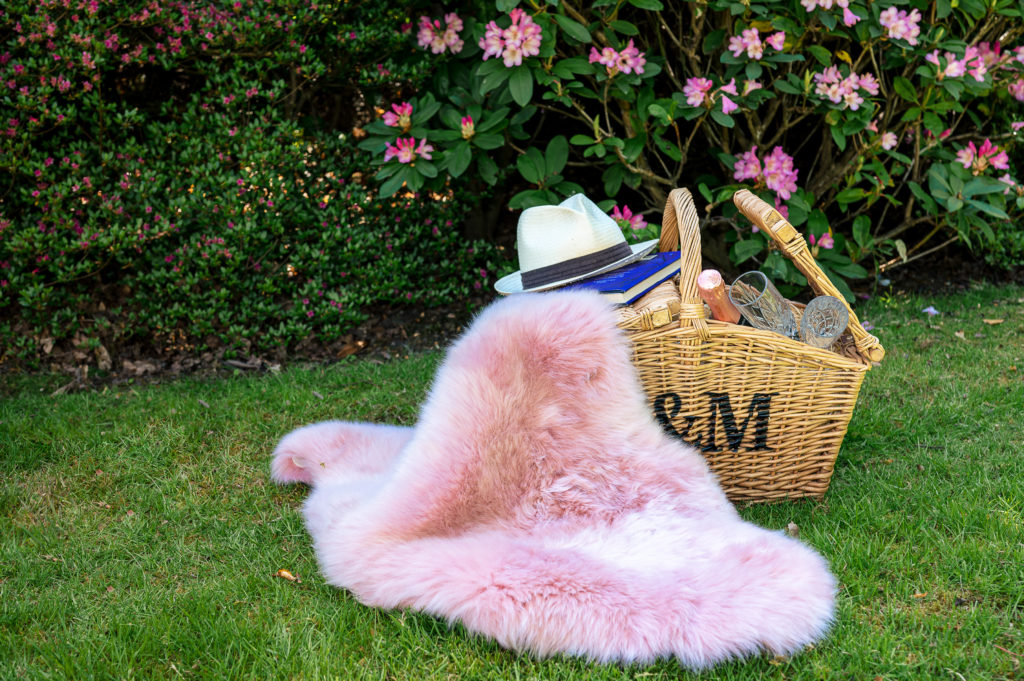 Nature-Friendly Picnic Paradise
Pack up a picnic and head to your favourite spot, wherever that may be – the woods, a park, a National Trust garden, a grassy spot near a stream – there are hidden gems everywhere! Use a sheepskin as a picnic blanket and enjoy! Make sure to give it a good shake off afterwards to get rid of crumbs, and if needed, one of our sheepskin brushes will restore it to life again.