Sheepskin leather jackets have stood the test of time as a timeless fashion staple, loved by people of all generations. They effortlessly blend style and functionality, offering warmth and a bold fashion statement. Whether you're a Gen Z trendsetter, a millennial with a love for vintage vibes, or a Gen X individual looking for a classic touch, there are endless ways to incorporate sheepskin leather jackets into your wardrobe.
We have 3 different styles of leather jacket: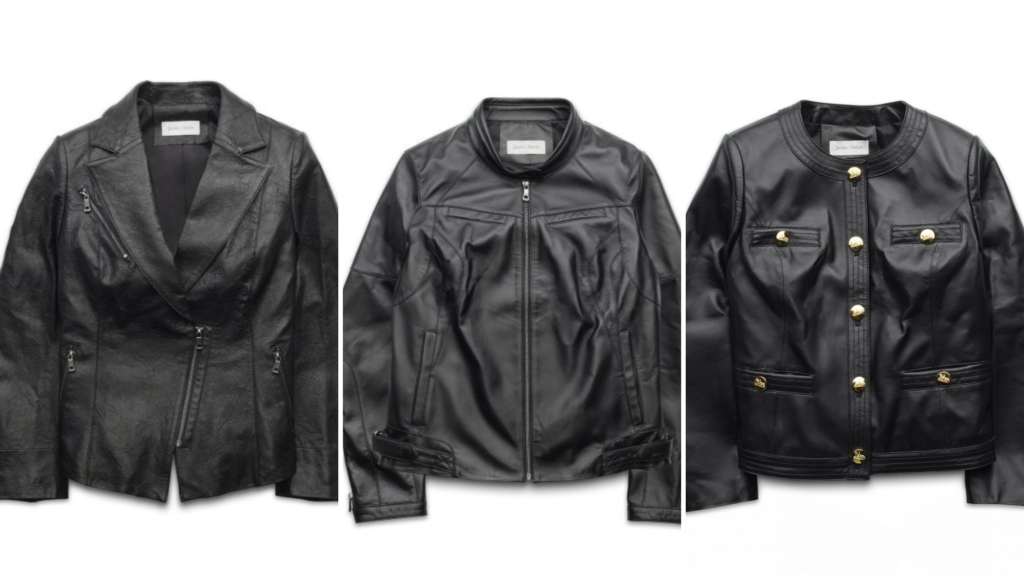 Here are a few of our favourite ways to style our leather jackets:
Gen Z Trendsetters
Gen Z is known for their innovative style, often mixing old and new to create unique looks. These are just 3 ways we're seeing the youth of today wearing our leather jackets:
Streetwear Chic: Pair your sheepskin jacket with baggy cargo pants, a graphic tee, and chunky sneakers for a casual yet trendy vibe. Add a beanie and chunky jewellery for an extra touch of Gen Z flair.
Retro Revival: Combine the jacket with a mini skirt, fishnet stockings, and platform boots for a modern take on 90s grunge.
Layer It On: Layer the sheepskin jacket over an oversized hoodie and bike shorts for an athleisure-inspired outfit. Finish the look with colourful socks and high-top sneakers.
Millennial Nostalgia and Classics
Millennials often gravitate towards nostalgia and classics. Here are some ways to wear sheepskin leather jackets as a millennial:
Boho Beauty: Opt for a vintage sheepskin jacket and pair it with a flowy maxi dress, ankle boots, and a wide-brimmed hat for a bohemian-inspired look.
Workwear Wonder: Combine the jacket with high-waisted mom jeans, a tucked-in band tee, and combat boots. Add some chunky accessories for a grunge twist.
Timeless Tailoring: Elevate your office attire by wearing your sheepskin jacket over a tailored blouse, slacks, and heels. This unexpected combination is both stylish and professional.
Gen X – Timeless Elegance
Gen X individuals value timeless and versatile pieces. Here's how to wear sheepskin leather jackets Gen X style:
Monochrome Maven: Wear a black sheepskin jacket with black skinny jeans and a black turtleneck for a sleek, monochromatic look. Add leather ankle boots to complete the ensemble.
Weekend Classic: Pair your jacket with a white button-down shirt, dark-wash jeans, and desert boots for a casual yet sophisticated weekend outfit.
Effortless Layering: Layer your sheepskin jacket over a cashmere sweater, plaid skirt, and knee-high boots. This combination is both comfortable and chic, perfect for the colder months.
Sheepskin leather jackets are a versatile and timeless addition to any wardrobe. Regardless of your generation, there are numerous ways to incorporate them into your personal style. Ultimately, it's all about expressing your personality and staying true to your personal style while enjoying the warmth and style that sheepskin leather jackets provide.