Ahh the great British heatwave! Although we have been grateful for the wonderful weather, a lot of parents have been struggling to find ways to keep their babies and toddlers cool. With more sunshine still to come we've got a solution you probably hadn't thought of….sheepskin pram liners! Yes you read that right, sheepskins are known for their natural ability to keep people cool in hot weather, making them the perfect material for pram liners during the summer months. Sheepskin pram liners are a must-have for any parent who wants to keep their child cool and comfortable in the hot weather. 
When choosing a sheepskin pram liner, it's important to make sure that it's the right size for your pram, luckily our pram liner is universal and should fit most prams and buggies that are currently available on the market. Our pram liner is made using 100% genuine sheepskin and is a beautiful light shade which has the added benefit of absorbing minimal heat. The lightweight nature of our pram liner and the incredible natural sheepskin fibres mean that moisture is quickly wicked away and air can circulate, both factors contributing to the amazing thermoregulating ability. So, say goodbye to those sweaty and uncomfortable pushchair days and say hello to our sheepskin pram liner!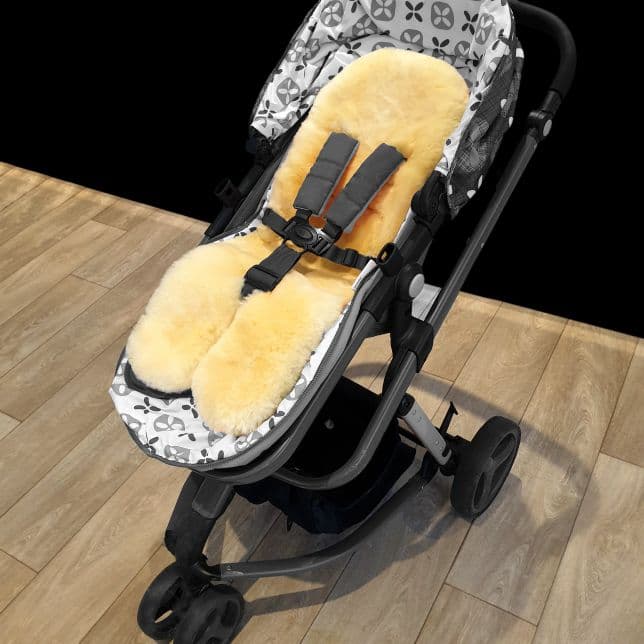 The benefits of sheepskin pram liners don't end with Summer though, they are perfect to use throughout the Autumn and Winter to keep your little one warm and snuggly due the wonderful versatility of natural sheepskin. Another added benefit is that sheepskin is incredibly easy to keep clean, is naturally antibacterial and hypoallergenic so it's super delicate against your little one's sensitive skin. Long lasting, durable, usable in all seasons and sustainably produced, we think our sheepskin pram liner is a must have! 
If you'd like to learn more about our pram liners then you can read more here.