Black Short Wool Sheepskin Rug
You are here:
Home

→

Black Short Wool Sheepskin Rug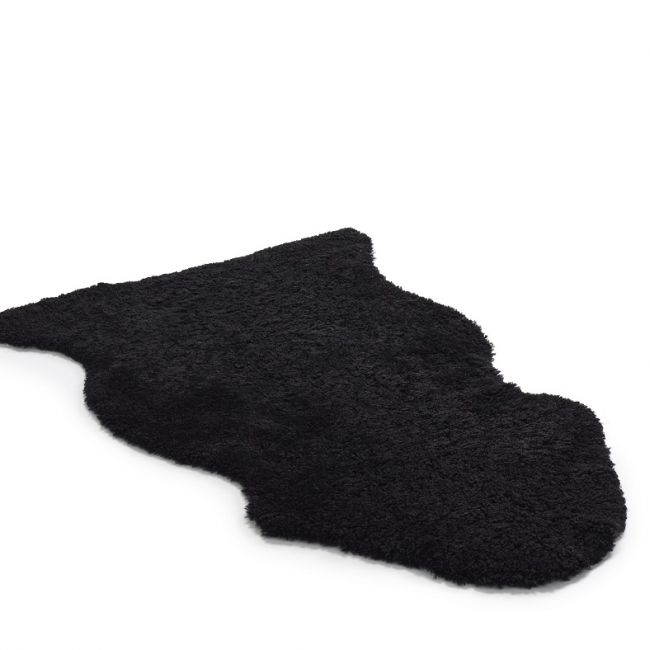 Product details
Our black short wool sheepskin rug features a thick glossy pile with a slight curl that adds an interesting texture and feel to the rug.
The classic black colour goes with everything, making this sheepskin a versatile accessory for your home that can be used in any room to create a luxurious and stylish look. Sheepskin rugs are warm underfoot and are comfortable to sit on too. Although they are usually placed on the floor, our sheepskin rugs look great spread along a bench seat or armchair or laid along the back of a sofa in front of a fire to create a Scandi look for your living room. Adults, kids and pets love to touch and sit on the curly wool, no matter where they are positioned.
Natural sheepskin pelts are hard wearing, flame retardant and resistant to shedding. It keeps your body warm but remains breathable too. As a self-cleaning item, all it needs is a thorough shaking outside to remove crumbs or debris.
Our sheepskins are sourced from the finest British skins to ensure that our products are of the highest quality. As our sheepskin rugs are all-natural, the exact size and shape of each rug is unique.
Sizes:
Single – W55cm x L90cm
Recently viewed items