Dover - Black Sheepskin Footmuff
You are here:
Home

→

Dover - Black Sheepskin Footmuff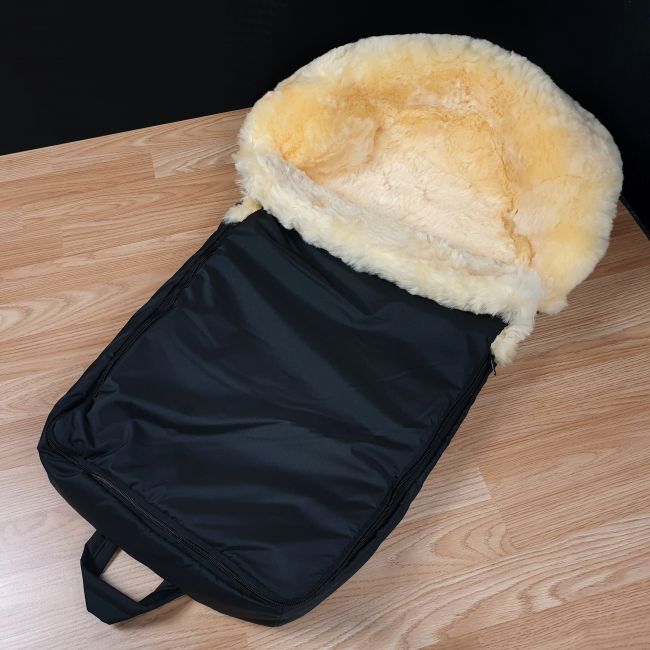 Product details
Our black luxury sheepskin footmuff is specially designed to gently cocoon your baby in a warm and safe environment and is perfect for use in a carrycot or pram. The natural sheepskin has a thick wool interior, while the fabric exterior is waterproof, making it an ideal accessory for everyday use.
In addition to being aesthetically pleasing and comfortable, sheepskin has numerous health benefits. The material helps relieve pains by absorbing pressure and supporting the body. In addition to that, sheepskin is an excellent moisture absorber and is resistant to dirt and bacteria. The smooth feel of sheepskin helps to reduce friction, and the natural lanolin helps to soothe the skin.
This black sheepskin footmuff is a universal fit and is compatible with a wide range of prams and baby carriers. It is also lightweight and compact meaning that you can store it away until needed.
Size: Suitable for babies between 0 and 6 months.
Recently viewed items