Dover - Grey Sheepskin Footmuff
You are here:
Home

→

Dover - Grey Sheepskin Footmuff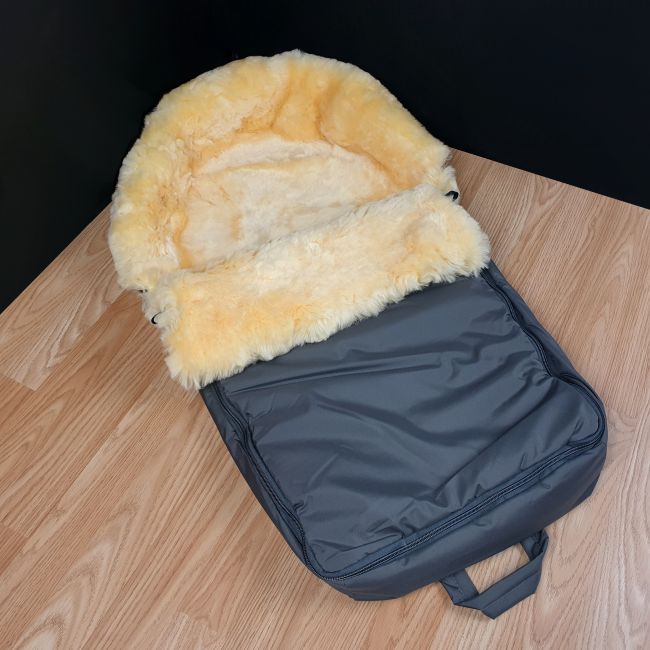 Product details
There are few things more important for a newborn baby than to take in as many new experiences as possible. Days out in the pram are the perfect way to see the world and allow for real bonding time between parent and child.
The pram is the sanctity of happiness for every baby, the safe place they can relax, explore and sleep in.
Whatever the weather, there's the warmth and comfort offered by a sheepskin footmuff. The full wrap-around hood is perfect for protecting your baby from the winter's blustering wind and the internal sheepskin lining provides soft and comforting bedding, while still offering all of the natural benefits that come with sheepskin.
The naturally gentle sheepskin contains lanolin, which has been proven to help regenerate and repair sensitive and inflamed skin, while the curled wool fibres provide support and stability without being restricting.
The wipe-off outer covering makes this footmuff not only durable but also easy to keep clean after any potential mishaps.
Size: Suitable for babies between 0 and 6 months.
Recently viewed items