Molly - Black Sheepskin Footmuff
You are here:
Home

→

Molly - Black Sheepskin Footmuff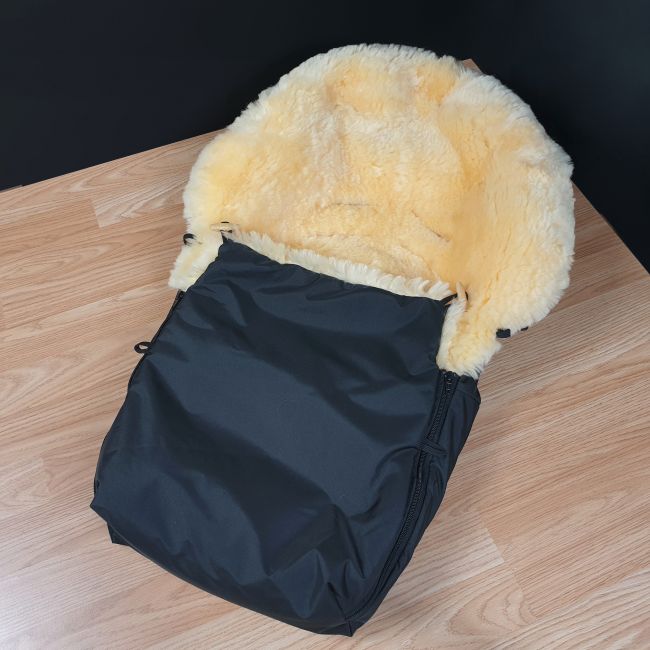 Product details
The best gift you can give your baby is to ensure they are comfortable and although there are many things you can use to make sure your baby is warm, our Molly sheepskin footmuff is specially designed to provide your baby with all-round cosiness.
The soft lambskin inside the footmuff provides the warmth needed to keep your baby comfortable during the winter months and is breathable too, allowing it to be used year-round. Besides offering comfort to your little one, sheepskin is resistant to dirt and bacteria making it easy to clean and maintain.
In addition, soft lambskin has a soothing effect, which results in better sleep, improved blood circulation and reduced stress for your baby.
The Molly sheepskin footmuff is designed to fit a wide range of strollers and has harness slots cut into it for a universal fit.
Size: for buggies/strollers
Recently viewed items