Sheepskin Pouffe - Dark Grey
You are here:
Home

→

Sheepskin Pouffe - Dark Grey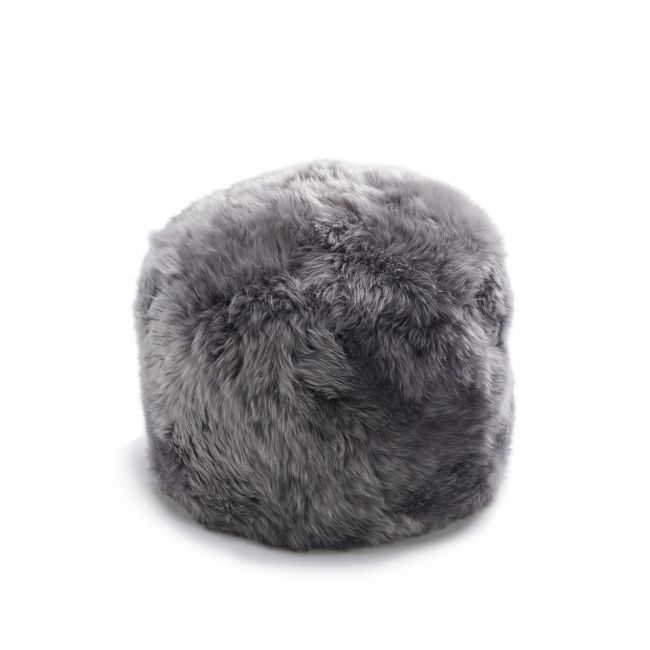 Product details
This Sheepskin Pouffe from Jacobs & Dalton is the ultimate addition to your living space. It is crafted from high-quality sheepskin, providing a luxurious and comfortable seating experience that is perfect for relaxing after a long day.
The pouffe is available in a range of natural colours, including Twilight, ivory, and two tones of Grey, allowing you to choose the perfect shade to complement your decor. The pouffe is also versatile enough to be used as an additional seating option, footrest or as a decorative piece.
The Pouffe is made with the finest materials, ensuring that it is durable and long-lasting. The natural sheepskin is soft to the touch and provides a natural warmth that will keep you comfortable and cosy during those cold winter months.
It measures 40.6cm in diameter and 30.5cm in height, making it the perfect size for any living space. The lightweight design allows you to easily move the pouffe around your home, making it a versatile and practical addition to any room.
With its timeless design and exceptional quality, the Sheepskin Pouffe from Jacobs & Dalton is sure to become a cherished part of your home decor for years to come. Order yours today and experience the luxury and comfort of this beautiful pouffe.
Comes filled with polyester beans.
Size: 40.6x30.5cm Diameter
Colours available: Ivory, Grey, Dark Grey, Twilight (Dark tips)
Recently viewed items