2023 is just around the corner….we can't believe it either! With this in mind, it's time we release our annual colour trend predictions! So, if you're planning on renovating your home, giving it a refresh for the new year or just want to get some inspiration, be sure to check out some of these trends!
When it comes to home décor, the right choice of colours can make all the difference. Not only will you be happier with the look and feel of your home, but you may also find that certain colours have a positive impact on your mood and wellbeing. 
There are many different predictions for interior colour trends in 2023. Some people are predicting that we'll see a lot more earth tones and natural materials used in homes, much like the colour palette of 2022, while others believe that bright colours and metallic finishes will be popular in the near future….here's what we think. 
Lavender
Lavender is set to be a huge trend for 2023 and we couldn't be happier about it! Soft, gentle and feminine this shade is simply beautiful and we can't wait to see this colour making an appearance in people's homes. Here's how we'd incorporate it…
Use this shade liberally around your home, don't be afraid to really accessorise whichever space you want to inject a bit of colour. This colour works perfectly for a modern kitchen upgrade or to create a tranquil and relaxing bedroom. Use on walls, soft furnishings or prints, this shade is super versatile and will instantly give your home an upgrade! 
Sunset Rose
Similar to last year's Rich Crimson, this shade has a much brighter base and is overall a lot more vibrant! Adding this shade to your living space will bring a touch of maturity but will still add a pop of colour and fun because of the bright red base tone. We think this colour would be perfect for living rooms and bedrooms to add a touch of merry sophistication.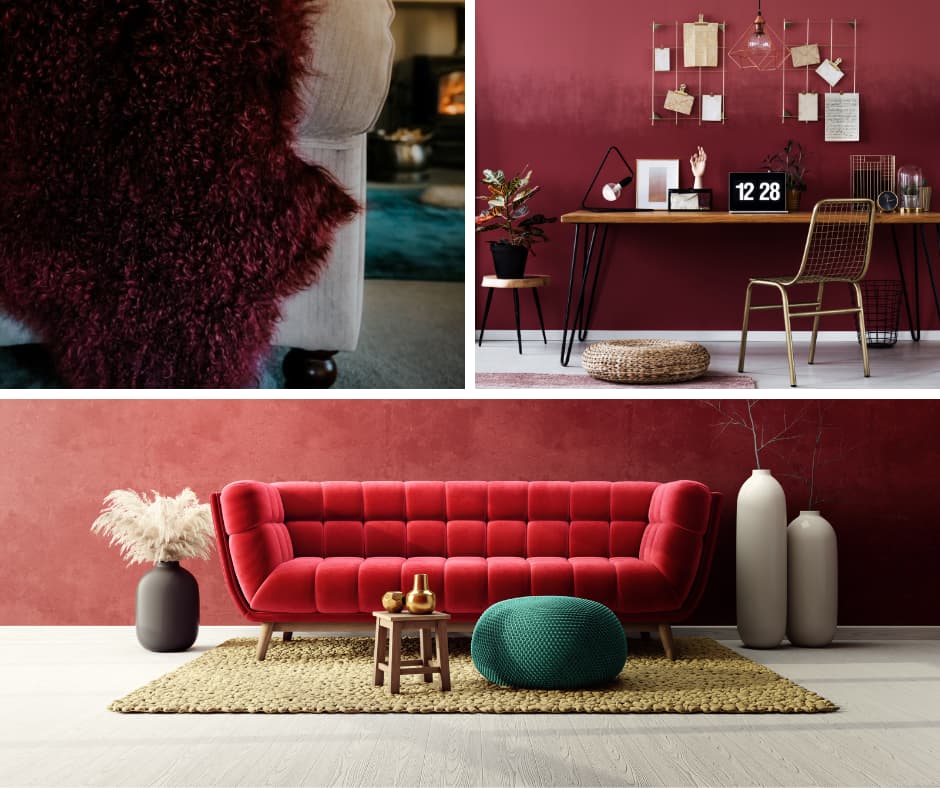 We've always been a big fan of this shade and the warmth it brings to any living space. If you're not quite ready to get the paintbrush out just yet, accessorise with our Burgundy Tibetan Sheepskin Rug which can be used on any kind of flooring or thrown over a sofa or armchair for added texture. 
Amber
We love the pop of sunshine this shade brings! Guaranteed to instantly lift your mood and add warmth to your home, what's not to like about this colour? People are starting to break away from the 'grey everything' trend we saw take over the internet a few years ago and move more towards warmer and happier shades for their home.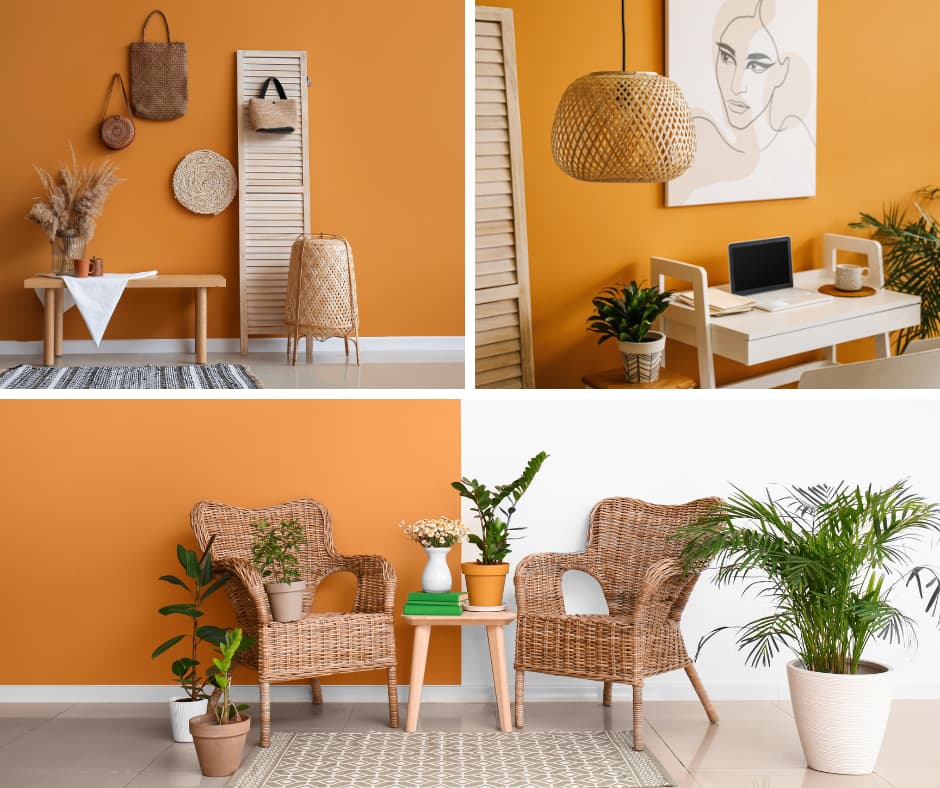 Really experiment with this colour in 2023, use it on walls or purchase larger pieces of furniture or artwork in this shade. We don't think this colour will be going anywhere anytime soon as it has been consistently popular over recent years. This shade goes perfectly with either a classic white or chalk so it can be toned down when matched with either of these for a softer look. Have some fun, add a splash of amber! 
Powder Blue
This shade has been a huge trend for 2022 and we think it's around to stay. Ever so slightly softer than last years Sky Blue, this shade has cooler undertones. Perfect to be used in kitchens and bathrooms, this shade is modern and timeless all in one. If this shade wasn't for you in 2022 then here are some less permanent ways to introduce it into your home in 2023!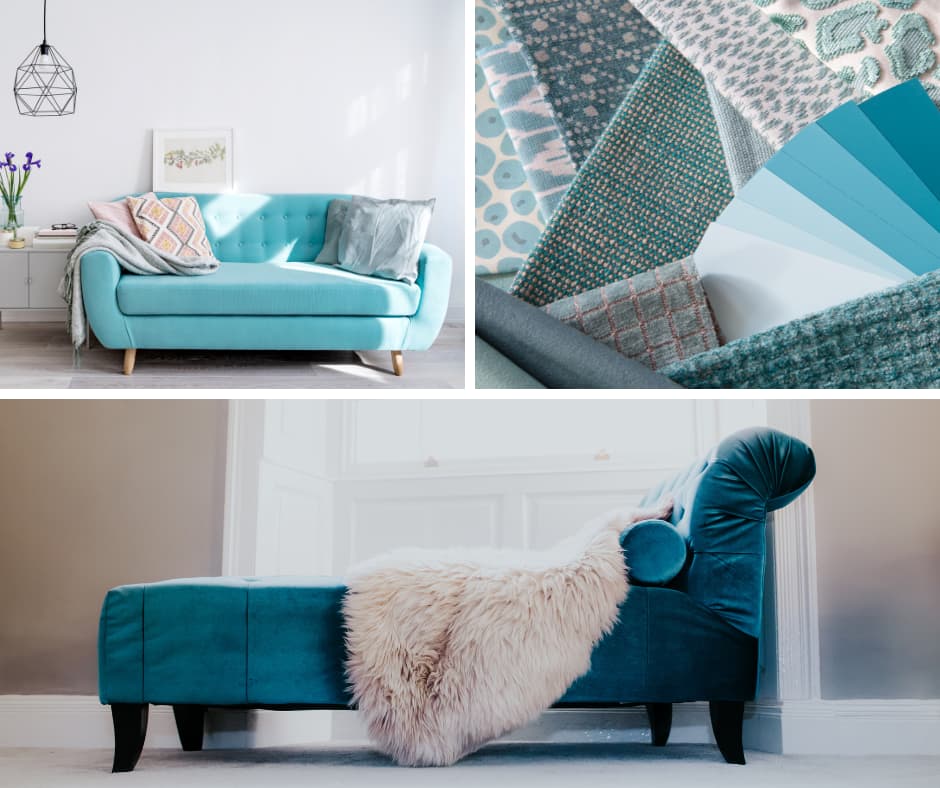 Accessorise bathrooms and kitchens with smaller decorative pieces and prints for an instant splash of colour without the commitment or if you want something a little bolder try a feature wall using a large print in this colour. Perfectly complemented by shades of grey and cream it's easy to go as bold or as subtle as you desire.
Emerald
We predict emerald green to make a royal comeback in 2023, with every other shade of green being popular over the last few years, emerald is sure to be a hit! We love this deep and sophisticated shade and think it would be perfect for a home office or in a living room.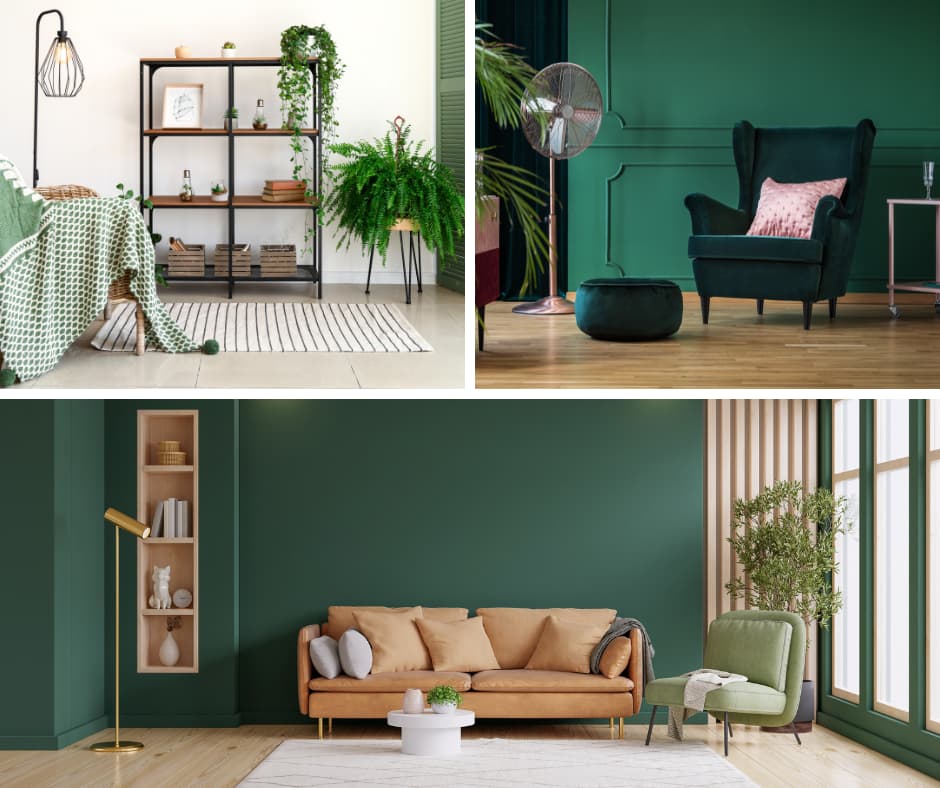 Use this shade on walls for instant drama or bring plants into your home for a more natural way to incorporate. This shade is very versatile and depending on how it's used can give a very different feel to a room. For example, by using sparingly and matching with white accessories this will give a modern and fresh feel to your room. Using it on large areas, for example, as a feature wall, will give a bold and striking look. 
No matter what your preference is, there's a colour trend out there that's perfect for you. So get creative and have some fun with your home's décor – you may be surprised at how much you enjoy it!