Autumn has a certain charm to it. While it doesn't have the warm sunny days of summer, the icy beauty of winter or the flowers of spring, it gives us the opportunity to wrap up all cosy, to enjoy the falling leaves on woodland walks, and get our homes all hygge!
And the biggest reason we love autumn here at Jacobs & Dalton? The chance to wear our fluffy slippers all day everyday!
Nowadays, working from home is the new normal. And we want to be as comfy as possible, whether that means finding yourself the best office chair or the cosiest loungewear possible. We definitely can't pretend that we don't wear our slippers while working, and yes, that even means around the J&D office as well as at home – can you blame us?!
When you're sitting or standing at your desk all day, you might find your toes feeling a little chilly, especially if you're not one to switch the heating on just yet. Our sheepskin slippers are absolutely perfect to keep your toes toasty and warm. Even better, you can wear them year round thanks to the naturally breathable sheepskin which helps to regulate your body temperature!
So here's our pick of the best slippers to wear while working from home: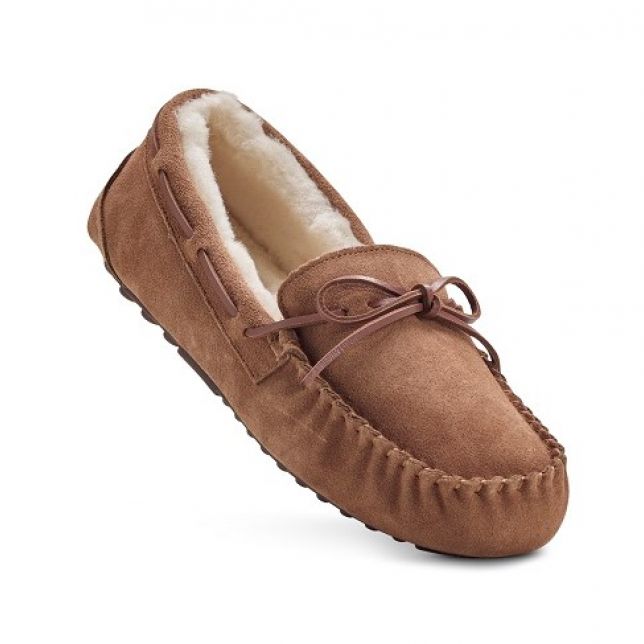 Ladies Chestnut Moccasin Slippers – £42
These slippers are so beautifully classic, the detail on the stitching just finishes them off perfectly. What we love most about these slippers though is that you could quite easily wear these moccasins out of the house and into the office if you wanted to thanks to their sturdy design and sole. You could even chase down the bin men without a second thought in these!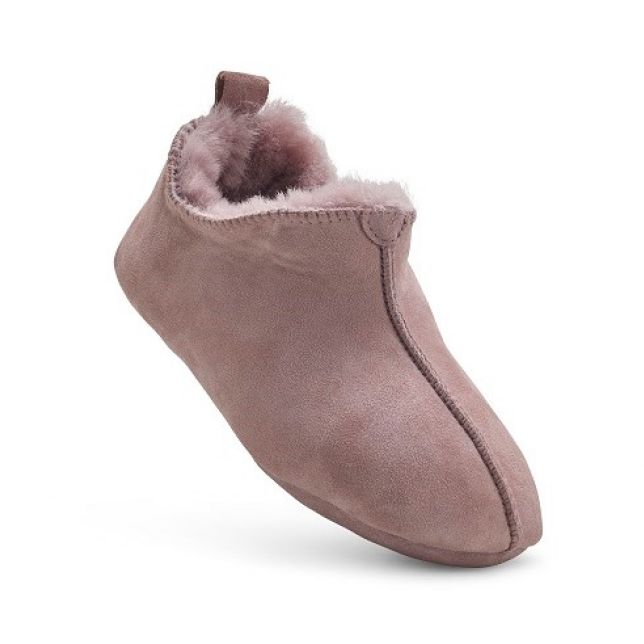 Ladies Fawn Sheepskin Slipper Booties – £35
At the other end of the scale, the slipper booties are just about the softest pair of slippers you'll ever find. Halfway to socks with their suede sole, you can't get any comfier than this. They're super easy to slip on and wear all day long.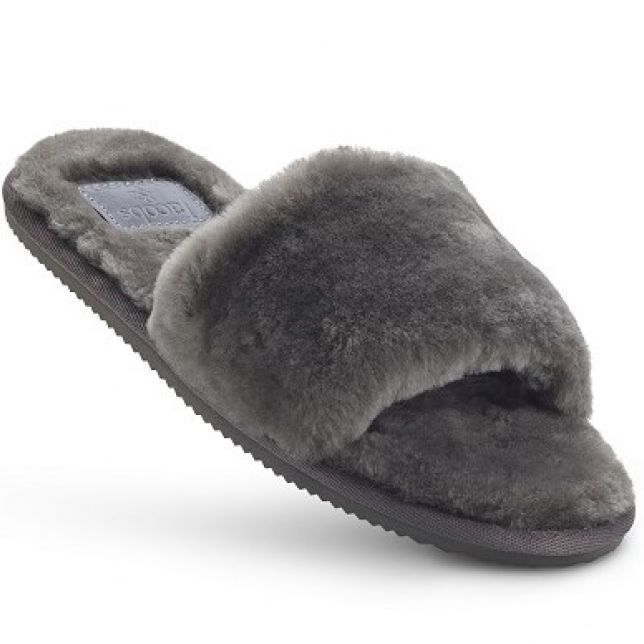 Ladies Dark Grey Open Toe Mule Sheepskin Slippers – £30
For those of us who like to have a bit more wiggle room around our toes, our slider style slippers are absolute perfection. They still have that super fluffy sheepskin but have that extra style factor, so you can easily pop outside the house without looking like you forgot your shoes!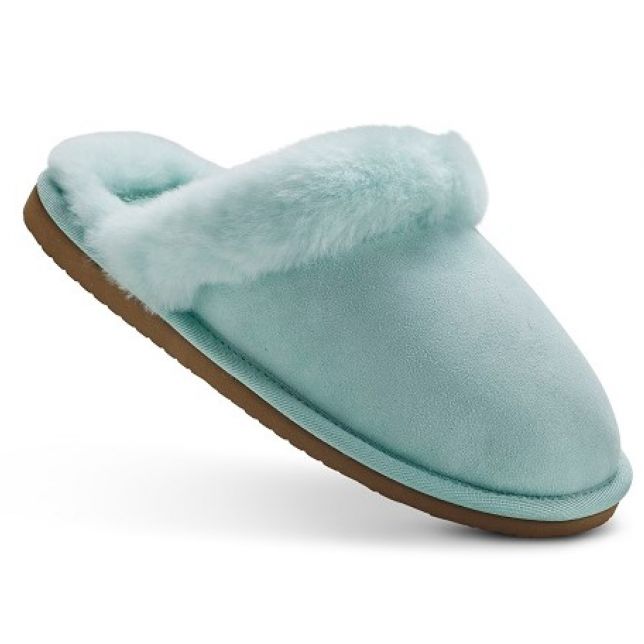 Ladies Light Blue Mule Sheepskin Slippers – £33
Our mules are an absolute classic slipper style. They're easy to slip on and kick off under the desk if need be. They also have that same sturdy sole if you need to pop out to the garden on your lunch break.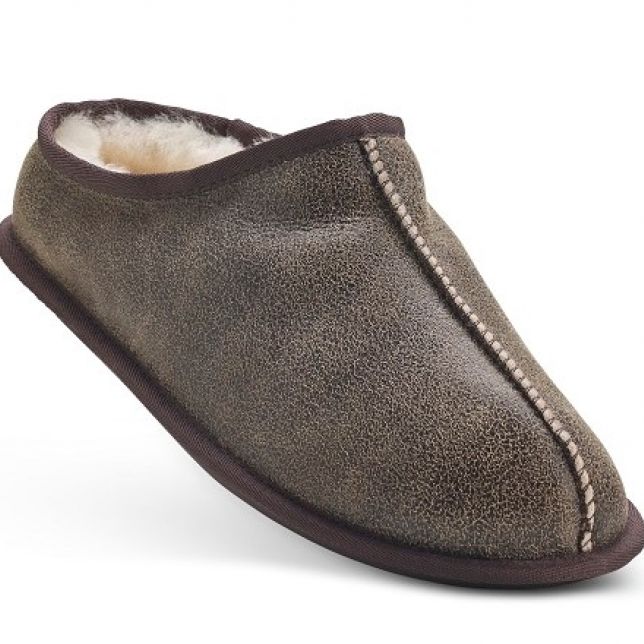 Men's Brown Sheepskin Mule Slippers – £40
We love these leather outer mule slippers for men while working at home. They've got all the cosiness of our slippers with the soft sheep wool inside and the hard wearing sole, but they've also got that touch of sophistication and style.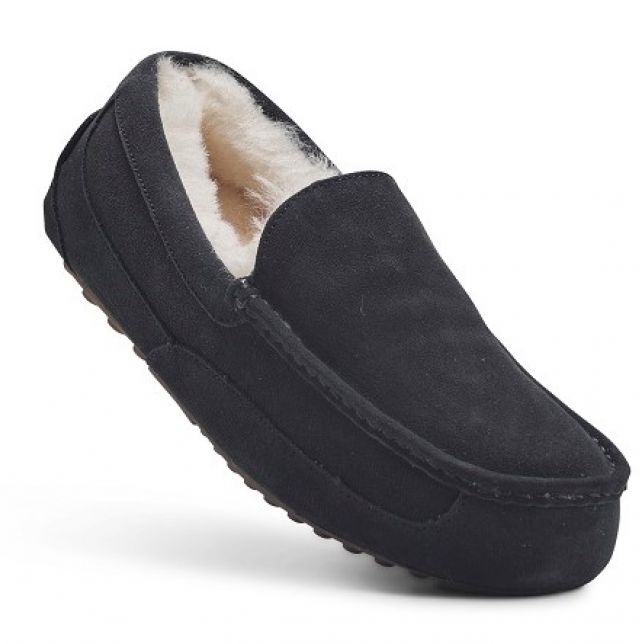 Men's Black Moccasin Slippers – £45
For a simple but sturdy work at home companion, these slippers are the answer. They're a classic design which pairs with anything. And with the addition of our fluffy sheep wool, you'll be cosy all day long!