As the weather gets warmer and the days get longer, it's time to start thinking about how to prepare your home for spring. One easy way to do this is by incorporating sheepskin rugs, throws, and cushions into your décor. Not only do these pieces add a touch of luxury, but they also help create a cosy yet fresh spring environment. Here are some tips on how to use sheepskin rugs, throws and cushions to achieve the perfect balance in your home.
Choose the Right Rug
When picking out a sheepskin rug, it's important to consider both the size and colour. If you have a small space, opt for a rug that is on the smaller side so as not to overwhelm the room. For larger spaces, go for a bigger rug or even multiple rugs placed strategically throughout the room. As for colour, white or cream sheepskin rugs are perfect for creating a fresh spring look. If you want something a little more cosy, go for a rug in a pastel shade like blush or rose.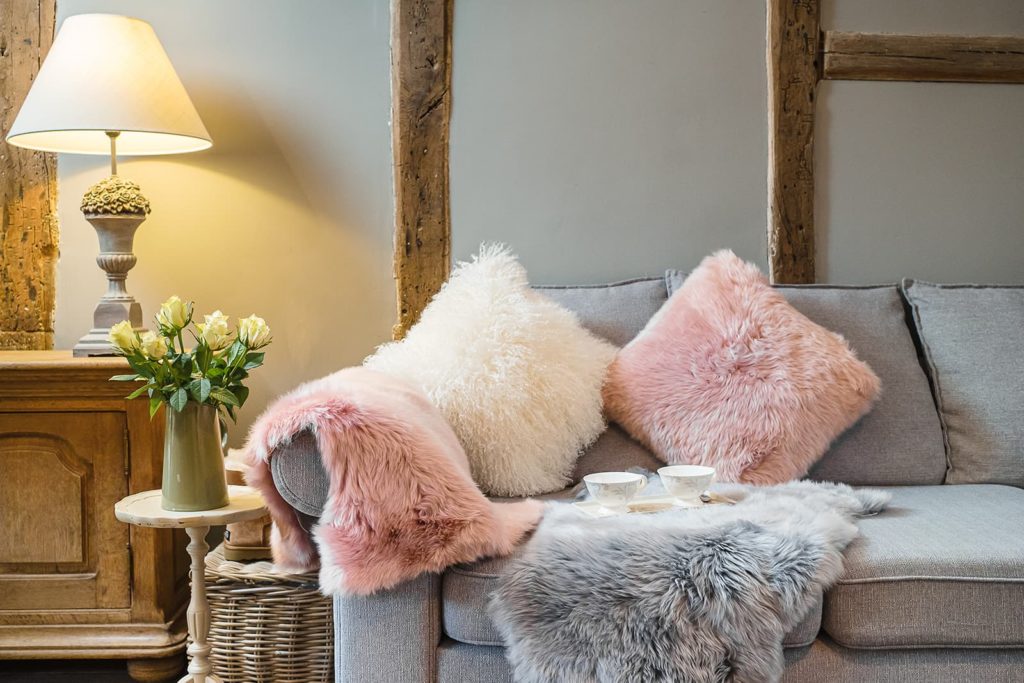 Style Your Throw
Sheepskin throws are versatile pieces that can be used in many different ways. One popular way to style them is by draping them over furniture like sofas and chairs. This gives any room an instant dose of luxury. Another way to style sheepskin throws is by using them as a bedspread. This is especially cosy in the colder months when you just want to curl up with a good book and a cup of tea. No matter how you choose to style your sheepskin throw, make sure it complements the rest of your spring home décor.
Add Some Colour with Cushions
Cushions are an easy way to add pops of colour around your home. They also help create different textures which can add visual interest to any space. When picking out cushions for your home, look for ones that are made from natural materials like sheepskin. Natural fabrics will help keep things feeling light and airy while still providing comfort and support. To add a touch of luxury, choose textured cushions and don't be afraid to mix and match different colours and patterns – this is what makes springtime so fun!
Sheepskin rugs, throws and cushions are all great ways to add texture and interest to your home décor while still keeping things feeling fresh and cosy. By choosing pieces in light colours and natural fabrics, you can easily create a spring-inspired oasis in your own home. So what are you waiting for? Get decorating!