What's your zodiac sign? Did you know that your zodiac sign can not only tell people a lot about your personality but also about the way you decorate your home? According to astrology experts, your zodiac sign contributes to the type of personality and traits you have. For example, fire signs tend to be spirited and lively, water signs are often very perceptive and sentimental, earth signs tend to be more pragmatic and mindful and those with air signs are academic and inquisitive. Let's see how your zodiac sign can influence your interior design style!
Aries
Dates: March 21st – April 19th
Fire
Birthstone: Diamond
Colours: Deep ruby, amber, stone

The first of the zodiac signs is of course, Aries! People with this star sign are fiery, passionate and born natural leaders! Bold and confident, Aries are leading the way through life and enjoying every adventure it throws at them. Naturally this fun-loving and spontaneous energy reflects in their home decor choices too, with Aries often leaping head first into decisions it's not unusual for them to want to change up their home quickly and without too much thought. This is why for Aries it's best not to make any decisions that are too permanent as it's likely their mind will be changed again! We recommend styling your home with easily changeable decor pieces that can be rotated easily to prevent boredom. Due to the fiery and passionate nature of Aries folk, we think they will love our dark red sheepskin rug to accessorise their homes.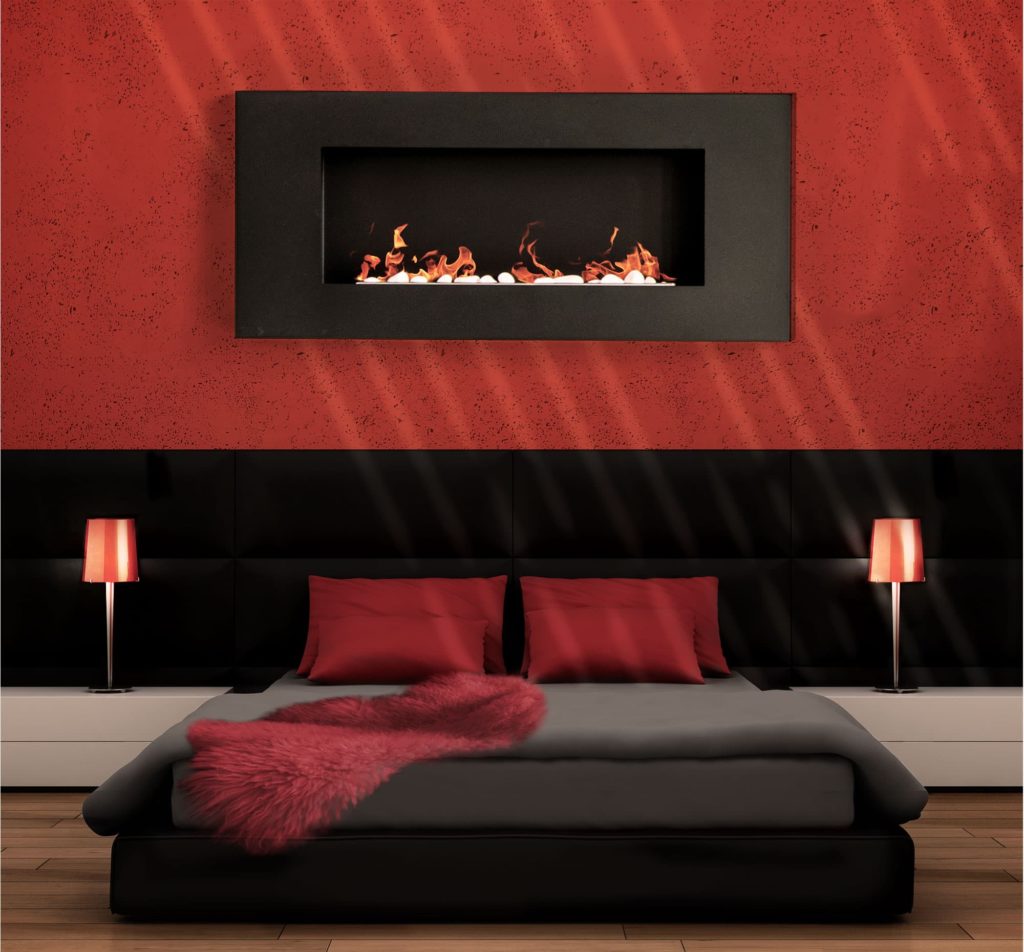 Taurus
Dates: April 20th – May 20th
Earth
Birthstone: Emerald
Colours: Chocolate, ecru, chestnut, sage

Romantic and whimsical, Taureans enjoy nothing more than relaxing amongst beautiful and luxurious surroundings. Taureans work hard for their luxuries in life and are one of the most hardworking of the zodiac signs. Loyal, extravagant and dependable Taureans enjoy the finer things in life and you will find their homes filled with exquisite candles, reed diffusers and fresh flowers to satisfy their senses. Taureans love to decorate their homes with soft textures through the use of cushions and throws and add a touch of opulence with gold details. We think our wedgewood sheepskin rug is the perfect choice for any Taurean, elegant and oh so chic, this rug is the perfect choice for a Taurus.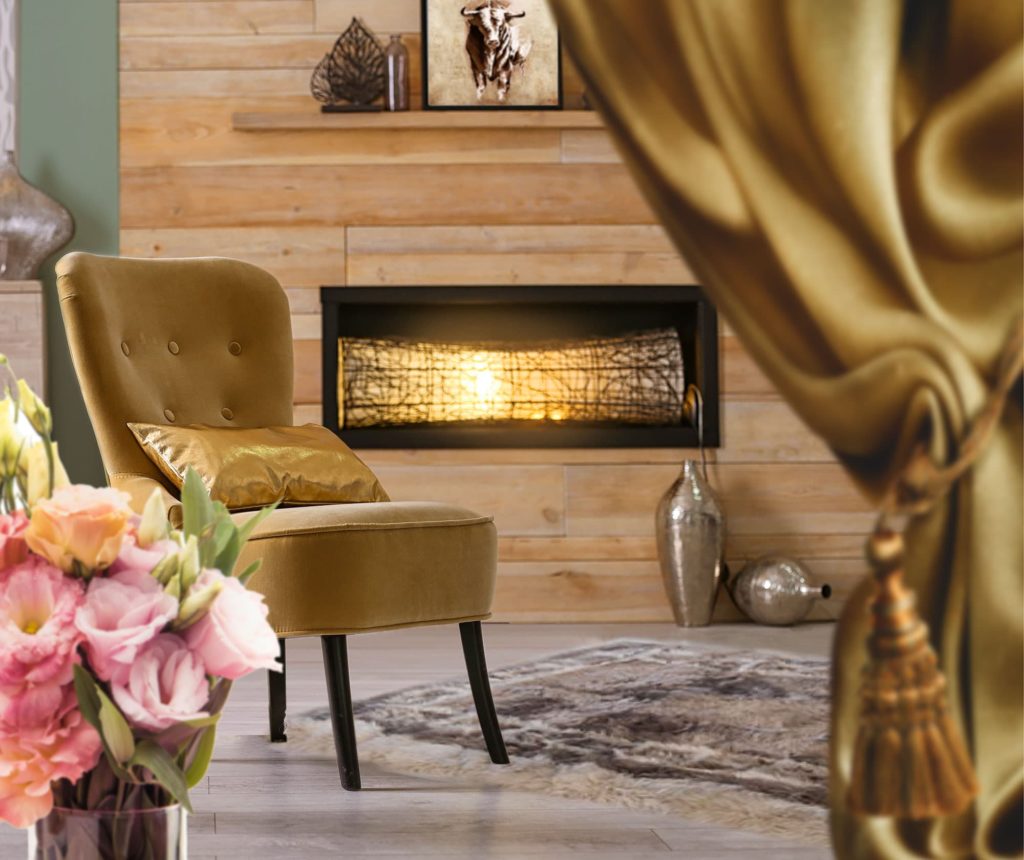 Gemini
Dates: May 21st – June 20th
Air
Birthstone: Pearl
Colours: Daffodil yellow, fuscia, tangerine, iridescent shades

Fun loving and always on the go, Geminis are always on the lookout for the next adventure. So busy with all their ventures Geminis are very liberal and love trying new things. In their homes, Geminis love to fill any empty space with meaningful trinkets they find on their travels and inject colour where they can. Having an open living space is really important for them to entertain friends and family at the drop of a hat. Bright but balanced, Geminis, like their representative celestial twin symbol, are playful and daring so expect to see some bold colour choices! Geminis are bound to love our pink tibetan sheepskin cushion which compliments their gemstone, the pearl. Super soft and comfortable but still playful, we have visions of these placed either side of a centrepiece sofa in a Geminis home.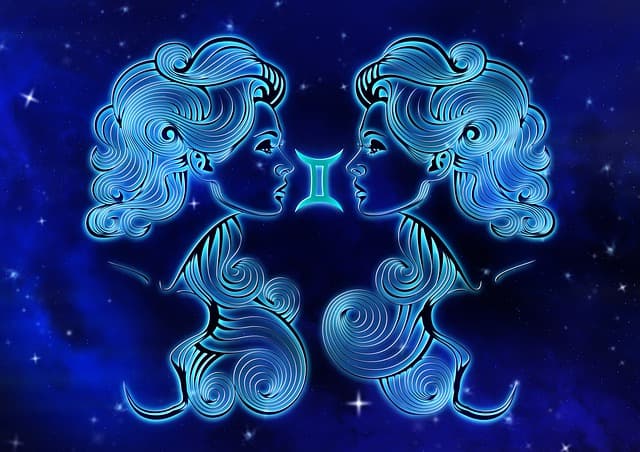 Cancer
Dates: June 21st – July 22nd
Water
Birthstone: Ruby
Colours: Cobalt, violet, soft green

Kind, gentle and highly intuitive, Cancerians are very caring and nurturing people. They love nothing more than creating a safe and cosy home to enjoy, not only for themselves, but for the whole family. Cancerians love to accessorise their homes with soft throws, comfy cushions and sentimental photos. You can expect to find a variety of home comforts all in an organised fashion in a Cancerian's home. Expect to find a cosy hideaway where they can escape to for a few hours, just like their spirit animal the crab, Cancerians appreciate time away from others where they can truly relax and reflect. To add to their seriously 'hygge vibes' home, we expect our magnificent wolf tip sheepskin rug and matching cushion would be the perfect addition.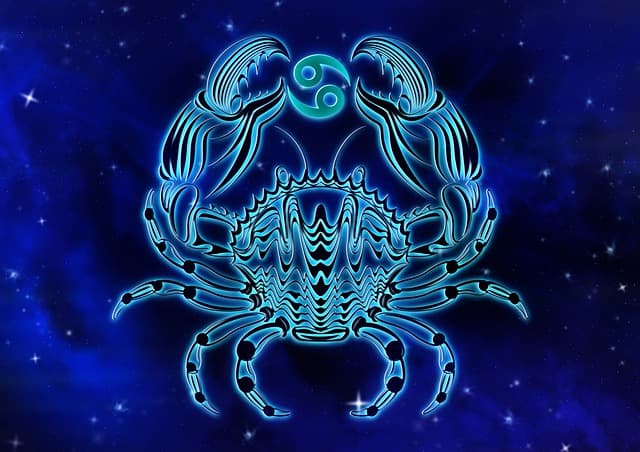 Leo
Dates: July 23rd – August 22nd
Fire
Birthstone: Peridot
Colours: Apricot, magenta, emerald green

Glamorous and passionate, Leos love extravagance in their homes, without it feeling too fussy or garish. Leos love to accessorise with metallic accessories and indulgent materials like velvet. Oozing class and luxury, Leos are very house proud and take great care in making sure their home looks too good to leave! Leos tend to be drawn to jewel colours, especially emerald tones to match their birth stone, the peridot. We predict that Leos would love our gorgeous green sheepskin rug to add indulgent colour and texture to their alluring homes.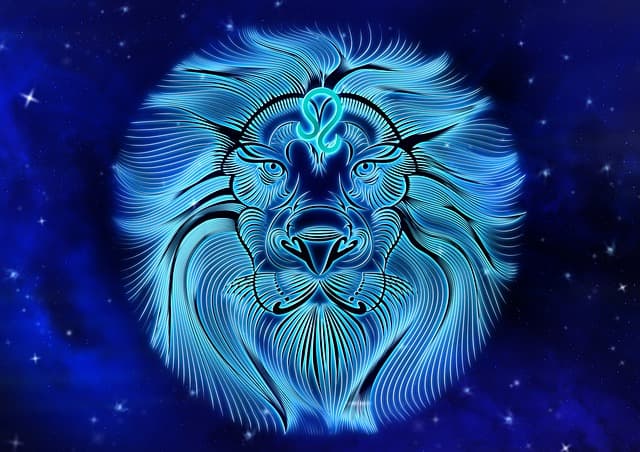 Virgo
Dates: August 23rd – September 22nd
Earth
Birthstone: Sapphire
Colours: Pistachio, caramel, muted pink

Practical and logical, Virgos are drawn to earthy tones and neutrals, which makes sense seen as they are an earth sign. Practically perfect in every way, Virgos strive for precision and excellence in their lives which is also translated into their homes too. Expect to see a Virgos home filled with soft shades and natural materials such as wood, stone and marble. Haters of clutter and busy environments, Virgos love to have a minimalist feel in their homes and are at peace when everything is in its designated place! We are sure that our delicate taupe sheepskin rug would be the perfect addition to a Virgo's soft and harmonious home.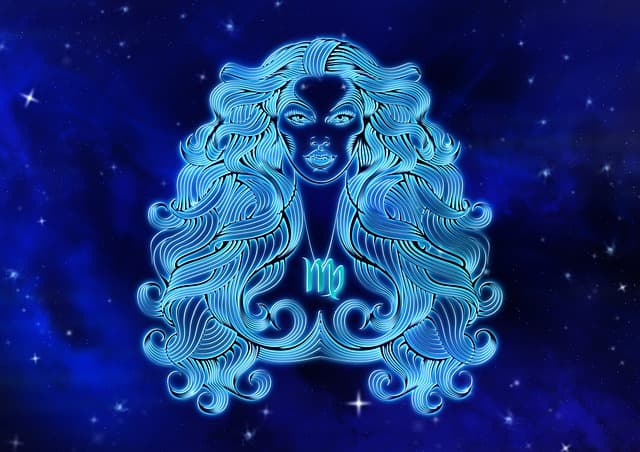 Libra
Dates: September 23rd – October 22nd
Air
Birthstone: Opal
Colours: Pastel shades, grey, taupe, rose

Represented by the scales, Libras are extremely balanced and desire nothing more than serenity and stability. A Libra's home is governed by symmetry and is a sublime mixture of elegance and calmness. Libra's are drawn to cooler and softer tones including pastel pink, light grey and taupe. As perfectionists, Libra's pride themselves on their scrupulous organisation skills so expect to see everything in its place and labels everywhere! The perfect addition to a Libra's sofa would be two symmetrically placed rosa pink cushions and our grey long curly wool sheepskin rug on the floor to match.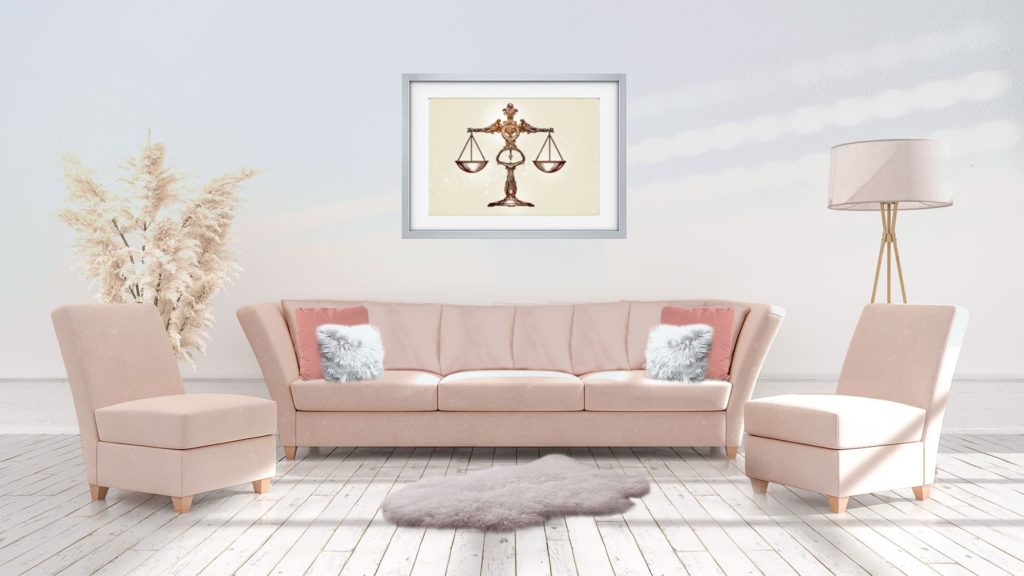 Scorpio
Dates: October 23rd – November 21st
Water
Birthstone: Topaz
Colours: Indigo, plum, black, burgundy
Highly sensual and passionate, Scorpio-born know exactly what they want and how to get it. Scorpios are often drawn to industrial and mid-century gothic interior styles and love to experiment with bold and daring colours. Scorpios are also big lovers of plants and bringing the outside in, expect to see lots of house plants in the home of a Scorpio. Scorpio's also love to experiment with different textures in their homes, next to their silk scatter cushions we think our indigo sheepskin rug would be the perfect fit in a Scorpio's home.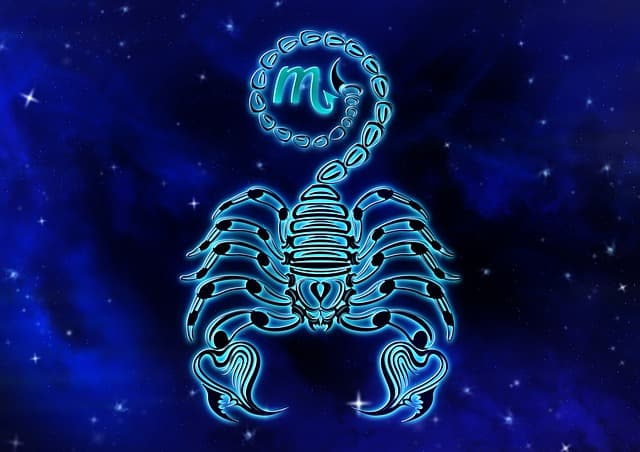 Sagittarius
Dates: November 22nd – December 21st
Fire
Birthstone: Turquoise
Colours: Teal, crimson, mulberry, peach
Optimistic, compassionate and always seeking new knowledge, Sagittarians are natural explorers. Ruled by Jupiter, the largest planet in the solar system, Sagittarians often live by the motto 'go big or go home'! Maximalism done right is probably the best way to describe a Sagitarians interior style, expect to see wild wallpaper designs matched perfectly with soft and neutral furniture. Due to their love of travel and adventure, maps and globes are also favourite home decor pieces for a Sagitarian. Naturally drawn to deep and rich colours, we think our burgundy tibetan sheepskin rug would be the perfect choice for a Sagitarian's home.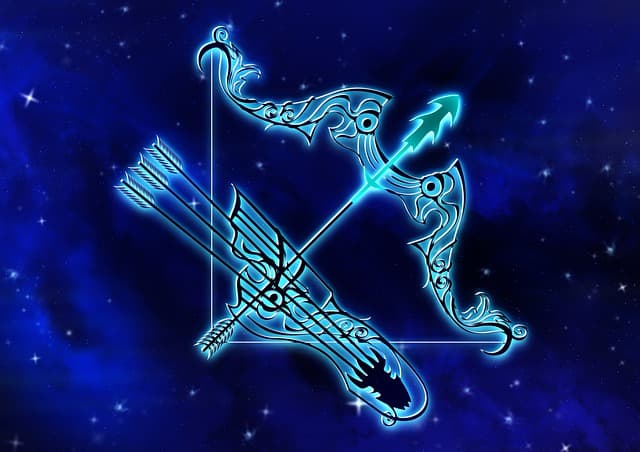 Capricorn
Dates: December 22nd – January 19th
Earth
Birthstone: Garnet
Colours: Stone, oyster, blush pink, baby blue

Determined and focused, Capricorns are often grounding and nurturing characters. Capricorns are drawn to a more traditional and timeless interior style with a splash of elegance here and there. Scandinavian style plays a huge role in the home of a Capricorn, soft neutral shades and flashes of light wood throughout are comforting, while using dark jewel tones injects a sense of classic timelessness. Capricorn's appreciate quality, and they like to fill their homes with luxury items. We think our stunning cream area rug would be perfect for a Capricorn's home; luxurious, timeless and oh so cosy.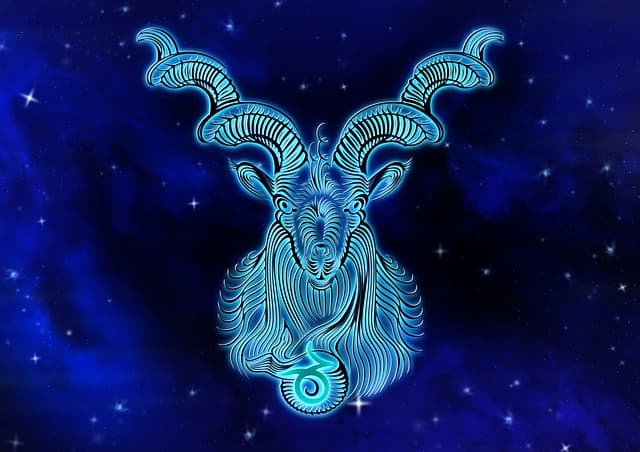 Aquarius
Dates: January 20th – February 18th
Air
Birthstone: Amethyst
Colours: Sky blue, seafoam, grey, amethyst

Calm, innovative and creative, Aquarians are deeply intelligent characters who have an equal appreciation for art and style. Aquarians tend to be drawn to Bohemian styles for their home which allow their creative ideas to flow naturally. Aquarians have a keen eye for detail, they appreciate good artwork when they see it and they like to have it on display in their homes! Aquarians love deep purples and blues to accessorise their home with, much like their birthstone the amethyst. Always seeking inspiration, Aquarians like to change their decor frequently and when they do they look for innovative pieces they can draw vision from. Our dark grey sheepskin rug would be a great addition to an Aquarians home, the deep and enigmatic colour keeps interest levels peaked and is bound to match any style changes down the line!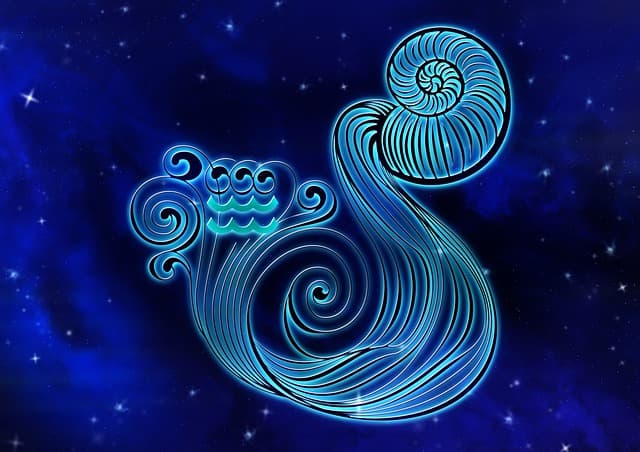 Pisces
19th February – March 20th
Water
Birthstone: Aquamarine
Colours: Rose, coral, cool neutrals, seafoam

Intuitive, creative and very emotionally aware, Pisces are the last of the zodiac signs and are commonly thought of to be closest to the supernatural realm! Due to their highly creative and sensitive minds, Pisces love to surround themselves with crystals, house plants, soothing colours and natural textiles. Despite being highly creative, Pisces tend to avoid bright colours and patterns as these can be too over stimulating for them, their minds are full of imagination so they like their home to have a calming and relaxing feel. To aid relaxation and wind-down time, we think a Pisceans home would benefit from our white tibetan sheepskin rug and matching cushion; the cool neutral tone and sumptuously soft wool provides instant refreshment and clarity.